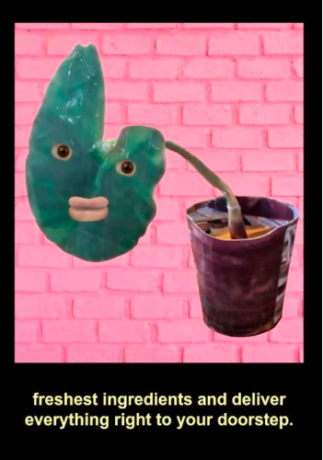 Exhibitions
FUTURE-FRAMED WORKS
Liat Berdugo, Gabriella Torres-Ferrer, Rebecca Forstater, Bahareh Khoshooee
Due to COVID-19, Gallery Hours are suspended and exhibitions are hosted on our website.
Check our Facebook or Instagram accounts to view posts about these special events.
---
Exhibition Statement:
In this experimental group exhibition, we have collected a range of complex moving images by four female artists tackling questions of the body, pop-culture, and the problems presented wherever we oscillate between the physical and the virtual. Each selection is loosely related to performances in online spaces. Undeniably questions surrounding the patriarchy, inclusion and accessibility, and cultural disparities are presented through a politicized lens, and that lens is sharpened by the modes with which each artist deploys a simultaneously humorous and critical response.
You can check out the show when it goes live on our website unrequitedleisure.com starting on May 1, 2020. We will also be a participating in a Virtual Art Crawl hosted by The Nashville Art Gallery Association on their YouTube Channel, May 2nd at 6pm.