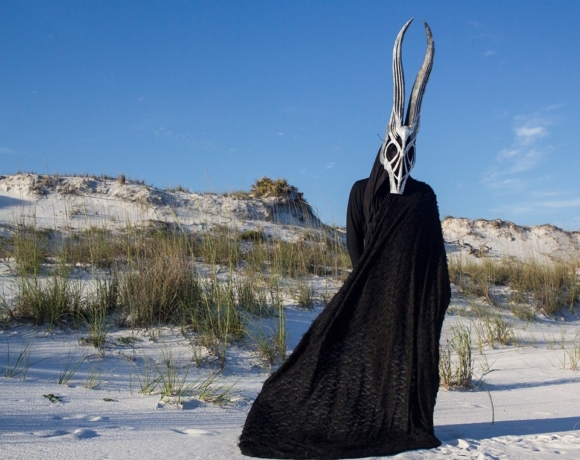 Exhibitions
FALSE FACES: NEW MASKS BY JYM DAVIS
Jym Davis
Turnip Green Creative Reuse is proud to present False Faces: New Masks featuring the wearable artwork of Jym Davis.

We hope you will join us for the show's opening reception on Saturday, August 3rd at TGCR from 6-9pm in conjunction with the August 3 Arts & Music at Wedgewood-Houston!

About the show & artist:

Jym's masks are all inspired by animals that he has encountered during his residencies in National Parks. Many of the animals that inform the masks are endangered and in need of increased awareness. In the spirit of Turnip Green Creative Reuse, Jym's self-taught paper-mâché process includes using recyclable materials (cardboard, paper, chip board, etc).

Jym is an Associate Professor of Art at Reinhardt University in Georgia. His work focuses on wearable art and sculptural masks. Since 2016, Jym has been a National Park Artist-In-Resident five times: Big Cypress Preserve in Florida, Petrified Forest National Park in Arizona, Lassen Volcanic National Park in California, Craters of the Moon Monument in Idaho, and Bandelier National Monument in New Mexico. His work reflects his interest in conservation,
environmentalism, and otherworldly landscapes. Jym's artwork also features the animals and landscapes where his artwork was made. His most recent exhibitions include Feinkunst-Krueger gallery in Germany and Treat Gallery in NYC. Jym also has an extensive global exhibition record and has work in collections across the world.

Follow Jym's artwork at instagram.com/jymdavis (@jymdavis) and www.jymdavis.com.