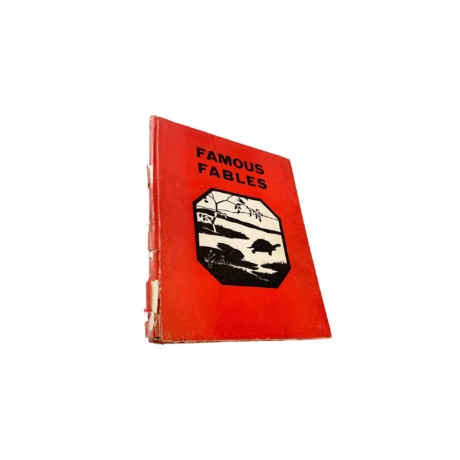 Exhibitions
FABLE
Ashley Doggett, Huger Foote, Leslie Holt, New Hat Projects, Terry Lynn, Rob Matthews, Mellow Mountain Coalition, Anne Siems, Emily Wiener
AS A RESULT OF CLOSURES DUE TO COVID-19, PLEASE FOLLOW GALLERY WEBSITE AND SOCIAL MEDIA PLATFORMS FOR SCHEDULING UPDATES AND VIRTUAL EXHIBITION CONTENT.
---
David Lusk Gallery Nashville presents Fable, a group exhibition exploring a thrift store book titled Famous Fables by Aesop, a storyteller believed to have lived in Ancient Greece between 620 and 564 BCE.
New York based photographer Huger Foote interpreted Aesop's fable, "Cat and the Birds" into images that explore the world through a cat's perspective, channeling the feline and ornithological. Foote is internationally known for vibrant imagery loaded with perceptual depth and emotional resonance that captures the overlooked and commonplace both near and far.
German-born artist Anne Siems is known for narrative paintings that delve into subcon- scious realms, examining feminine psychol- ogy and identity through history. For Fable, Siems presents mixed media works on paper of delicately rendered women with beautiful blue body ink depicting various animals from "Famous Fables." In "Her Hare III" a wom- an holds two rabbit puppets on each hand, framing her head. While her arms display in- tricate blue drawings of flora and the phrase, "to no one" each head seems to be in dia- logue with the other.
Nashville based artist Emily Weiner explored "Raven and Swan" in three oil paintings that each convey ideas of opposites, theatrical covetousness, grace and greed. Weiner, a long time New Yorker is known for imagery that quietly suggests the historical power of symbolism and iconology. Handmade ceram- ic frames or shelves often hold her work, ex- tending each piece into the sculptural realm.