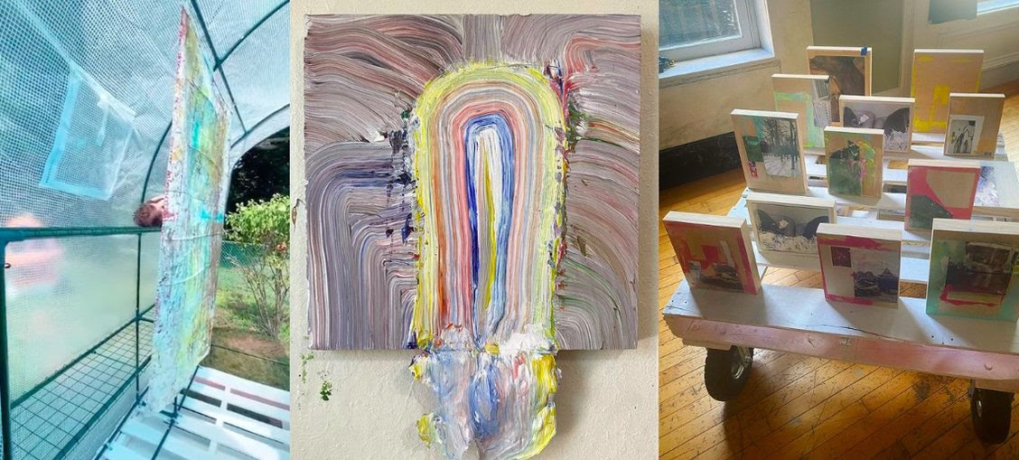 Exhibitions
ELLEN LETCHER + JULIE TORRES: NEEDLE IN THE HAY
Ellen Letcher, Julie Torres
Unrequited Leisure is excited to announce the opening of needle in the hay, a collaborative multi-media video installation by Ellen Letcher and Julie Torres. The exhibition opens December 3, 2022, during the First Saturday Wedgewood Houston Arts Crawl. Please come celebrate with the artists at the opening reception from 5-8pm.
Artists and partners Ellen Letcher and Julie Torres enjoy collaborating, both as artists and curators. In addition to their respective practices, they co-run LABspace, a long-term curatorial project located in Hillsdale NY. Originally founded by Susan Jennings in 2014, this unique artist-run space is dedicated to experiments in curation, community, and exhibiting culturally relevant works by a wide range of contemporary artists. When asked about the gallery's mission, Torres shares that even though they have seen success in cultivating collectors, they are "more about connecting people and getting them to show up and come meet each other." In that way they utilize the space as a vehicle to grow artist communities. Their programming at LABspace centers on "the artist as viewer," and they are actively engaged in connecting artists in the Hudson Valley, Berkshire, and greater NY area.
Their projects have been featured in the New York Times, Wall Street Journal, Huffington Post, Hyperallergic, Brooklyn Magazine, Chronogram and Two Coats of Paint.