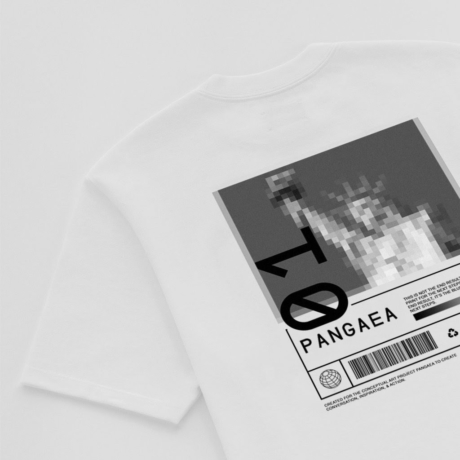 Exhibitions
DESHAWN ORAVETZ: PANGEA
DeShawn Oravetz
DeShawn Oravetz's latest project, a conceptual art exhibition/pop-up titled Pangaea, will debut at Channel to Channel on Friday August 28th, 2020 at 6pm.
The multidisciplinary project is composed of design, mixed media, cut and sewn garments, photography, and video. Oravetz uses his visual and creative prowess to convey the idea of togetherness both aesthetically and sociologically in a way that challenges the viewer to further explore the deeper meanings behind the subject matter.
At the core of the project, Pangaea also includes a "workbook" entitled, Faces [I•den•ti•ty] — a 78 page book presented in a standard and premium edition—featuring the likes of Benjamin Edgar Gott, Andy Mineo and more.
In February, before the onset of the COVID-19 pandemic and heightened racial tensions following the death of George Floyd, Oravetz stated, "In a time where the world needs empathy, I wanted to create something that created conversation, inspiration and action. I want to challenge people to engage with the material and question the subject matter in front of them and how it relates to day-to-day norms, ideals, and struggles. It's been rewarding to ideate and work on this project step by step for an extended period of time."
The project's title, Pangaea, stems from geophysicist Alfred Wegener's 1912 theory, suggesting that a supercontinent existed in the late Paleozoic and early Mesozoic time periods 350 million years ago. In modern times not only have the continents drifted apart physically, but in a humanitarian sense as well. Pangaea strives to pull us back together.
Click on the link below to schedule an appointment to see the show or pre-order merchandise:
https://www.deshawn.co/pangaea

The show will be up on Friday August 28th from 6-9pm and August 29th, from 10am-6pm.