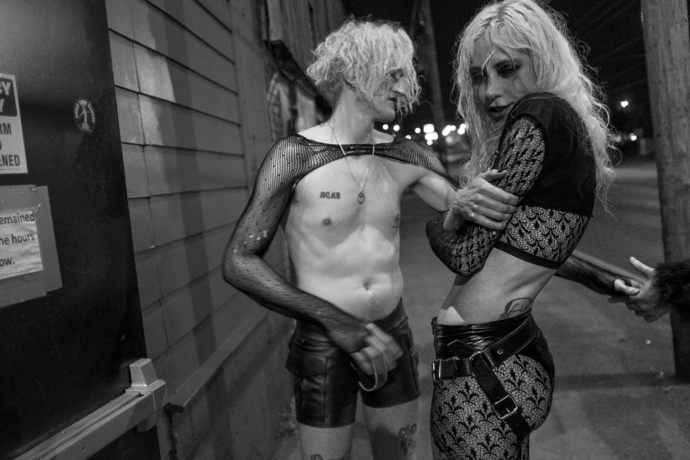 Exhibitions
​DAVID PIÑEROS: SKULLCAP
David Piñeros
Photographer David Piñeros dives into a noir community on the outskirts of Nashville, portraying the characters that he encounters in black-&-white. Cigarette addicts, post-punk, and other photographs depicting a queer and dystopian side of the city.
His work uses elements from street photography and portraiture. The frames are not staged but rather a product of coincidence and access to the community. This allows him to make intimate almost psychological captures of this subculture. Taken mostly at night, the portraits feel grimy and ominous.
His upcoming photobook Skullcap debuts a series of 30 photographs from this project and launches at Zeitgeist with an accompanying exhibition of 10 pieces.