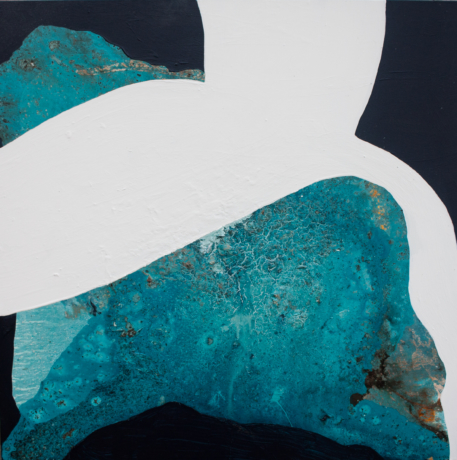 Exhibitions
DANIEL HOLLAND: YOUNG PROFESSIONALS
Daniel Holland
Red Arrow Gallery is pleased to announce an exhibition of new paintings by Daniel Holland. YOUNG PROFESSIONALS marks his third solo exhibition with Red Arrow Gallery since 2013. The exhibition consists of paintings on canvas as well as sculptures.
Daniel Holland is exploring experimentation. He calls YOUNG PROFESSIONALS an experiment involving paint, chemical reactions, textures, weathering and playfulness with the exhibition being the culminating point of his year long process. The resulting traditional and non-traditional shaped paintings and sculptures are colorful and thick works on canvas done in multiple media including oil, acrylic, oil stick, collage and spray paint.
Daniel Holland was born in Greenville, South Carolina. Primarily self-taught, he attended Watkins College of Art & Design from 2012-2014. His work has been included in solo exhibitions at Red Arrow Gallery, Sauvage, and Fort Houston, and group exhibitions at David Lusk Gallery, OZ Arts Nashville & 40AU. Daniel currently lives and works in East Nashville, TN.
YOUNG PROFESSIONALS will be on view at Red Arrow Gallery January 14th - February 5th, 2017. A reception for the artist will be held Saturday, January 14 from 6-9pm in conjunction with the Eastside Art Stumble. Art on Target with Joe Nolan returns on January 26th, 2017 at 6:30 PM.