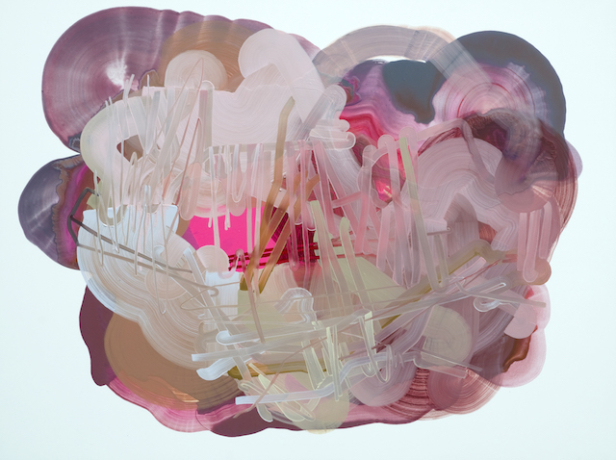 Exhibitions
DANA OLDFATHER: SUGAR
Dana Oldfather
Nationally and internationally renowned Dana Oldfather opens solo exhibition, SUGAR, at The Red Arrow Gallery on Saturday September 10
, 2016 at 6PM in conjunction with the Eastside Art Stumble.
Dana Oldfather's paintings present a new perspective on abstraction in contemporary art. Her ambiguous works subtly highlight the often overlooked between the organic and mechanical, the digital and analog, the figurative and abstract. The result is something both intimately familiar and entirely new.
"Painting is a visceral and joyous experience; like lapping a frozen treat on the sidewalk as it melts in the summer sun. The sweet scent of solvents and linseed waft up from the palette as I cut medium into tube paint and pigment. The wet, candy colored paint body slips around on the studio table top. Each day begins this way. As my arm and shoulder work the knife, I picture a Dutch master in his studio combining egg and powdered pigment; now the aged hands of an Italian woman folding egg into a volcano shaped pile of flour as it puffs and settles. What is it about paint that makes me want to eat it? The pleasure it gives me is an indulgence of the senses; sight, smell, and touch; so potent I can taste it's confection. I crave painting the way my two-year-old son craves ice cream cones."
Dana Oldfather was born in Berea, Ohio in 1978. She is a self taught oil painter who has participated in gallery and museum exhibitions across the United States and Australia. Oldfather lives and works in Cleveland, Ohio. This is her first exhibition with The Red Arrow Gallery and in Nashville, Tennessee.
Gallery hours: Saturday 11AM – 5PM & By Appointment