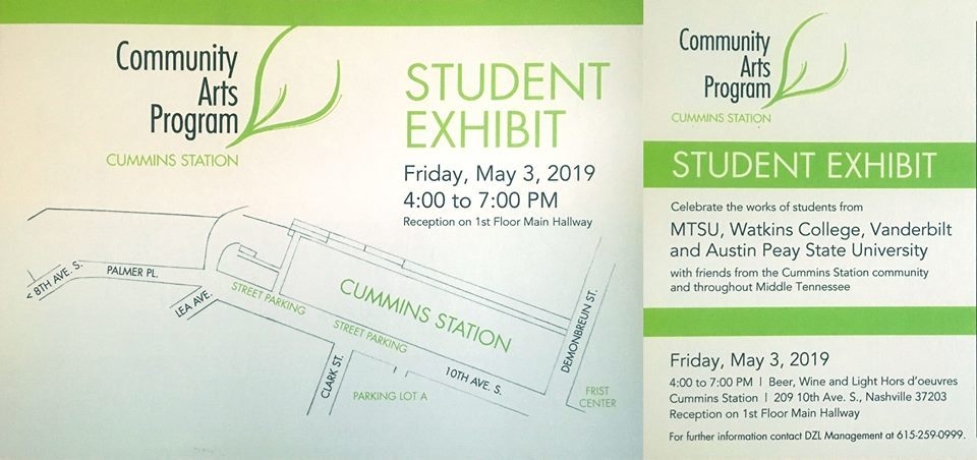 Exhibitions
CUMMINS STATION COLLEGE ART STUDENT EXHIBITION
Eric Mason, Karen Orozco, Stephenie Knight, Elissa Burgoyne, Al Best, Hannah Bracey, Christopher Sanderford, Katherine Tolleson, Heather Goodman, Jalondra Townsend, Chris Kelley, Amalia Wills, Peyton VanHook
AS A RESULT OF CLOSURES DUE TO COVID-19, PLEASE FOLLOW GALLERY WEBSITE AND SOCIAL MEDIA PLATFORMS FOR SCHEDULING UPDATES AND VIRTUAL EXHIBITION CONTENT.
---
Community Arts Program at Cummins Station hosts a year long art exhibition with artworks by students from: MTSU, Watkins College, Vanderbilt University, and Austin Peay.
Free parking at the lot across from Cummins Station if you mention the opening reception.