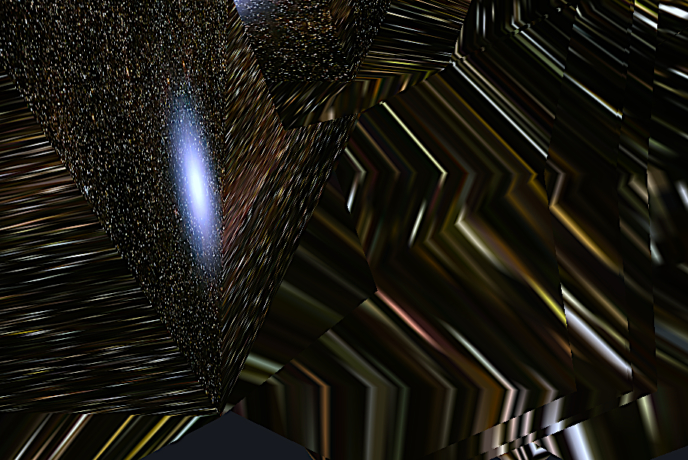 Exhibitions
CHALET COMELLAS: CAN I SEE LIKE A PLANET? AND OTHER QUESTIONS FOR CHATBOTS
Chalet Comellas
ABOUT THE EXHIBITION
Can I See Like a Planet? is an installation-based exhibition that features multiple interdisciplinary works made in collaboration with Mark Baker, Kelli Shay Hix, and Clint Sleeper. Together, these works connect cyclical systems of the planet with algorithmic computations and other forms of non-human intelligence. Each piece expresses and simultaneously critiques our newly forming relationship with artificial intelligence by abstractly referencing machine learning in both formal and conceptual frameworks. Ideas embedded in these time-based works allow the viewer to reflect on extensions of technology and the ways machines can help us interpret natural phenomena, thereby shifting our human perception of time. The collection of works in this exhibition - paintings, sculptures, video, and sound - are mediated through elements of chance, randomness, and indeterminate marks that operate in collaboration with code-based systems and work together as a cohesive installation within the gallery.
ABOUT THE WORKS
The paintings included in the installation are created using algorithmic sets of directions and diagrams. Some hold LED light displays with text derived from a series of "collaborative" writing sessions with a language model-based chatbot. A large-scale video projection is created using MAX MSP, a software-based image generator. This program runs automatically, in real time, and continuously selects random .jpeg and .mov files from separate folders, mapping them onto a set of platonic solids that rotate, stretch, and fracture within the pictorial frame. A code-based kinetic sound sculpture fills the space with tones and digital compositions relating to planetary frequencies. These ever-changing images and sounds are computational abstractions of material bodies that exist in the natural or "ordinary" world and through a series of obfuscating algorithms are never completely rendered, or fully known, suggesting a shifted perception of human reality mediated through technology, in relation to time.
On Saturday, November 18th, 6-8pm, RoboCromp, the long-running duo of Atlanta saxophonist Jeff Crompton and Tallahassee guitarist Rob Rushin, will perform within the installation in relation to a large-scale video projection created by a code-based video image generator.

---
Image: Still image of large-scale video projection using Max MSP, an auto-generative software.