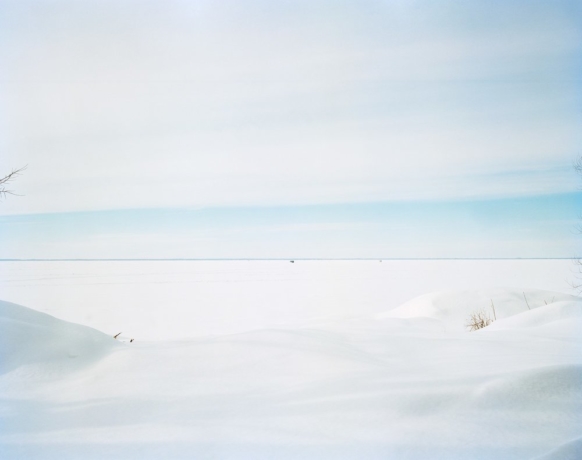 Exhibitions
CAROLINE ALLISON: HISTORY OF SNOW
Caroline Allison
Zeitgeist Gallery is pleased to present A History of Snow, an exhibition of new work by Caroline Allison.
Focusing on the realities of our present and quickly changing landscape, the images included here act as historical preservation of a once-pristine ideal and a nod to the illusory qualities of the photograph itself.
In this series of photographs and cyanotypes, elements of the prototypical landscape are translated into two dimensions. Sun, snow, and rain are referenced throughout these images, but also the element of time- a constant reminder of the unfolding disruption of our landscape through accelerating climate change.
Caroline Allison was born in Atlanta, GA and now lives and works in Nashville, TN. She received her BA from the University of the South, Sewanee, TN, and her MFA from the School of the Art Institute of Chicago. She has exhibited extensively in the USA in both solo and group shows. Her commercial photography has appeared in Garden & Gun, Travel + Leisure, and The Wall Street Journal among others.