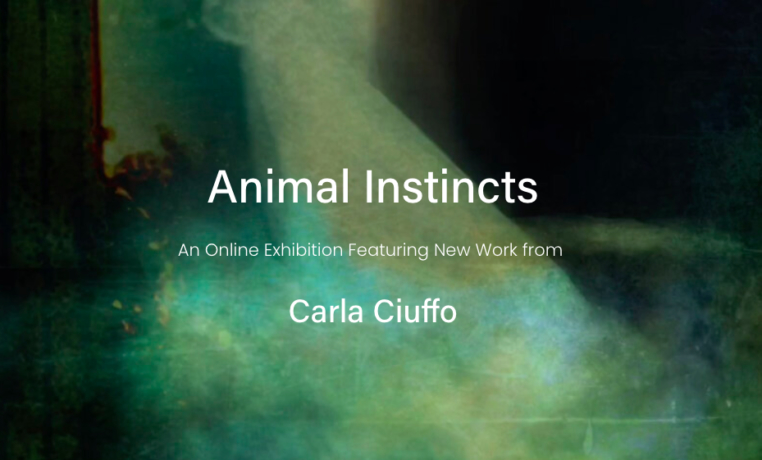 Exhibitions
CARLA CIUFFO: ANIMAL INSTINCTS
Carla Ciuffo
TINNEY CONTEMPORARY is pleased host an online exhibition of Animal Instincts, an exhibition showcasing new work made during social isolation from Carla Ciuffo. The new work explores the idea of humanity's inner voices which guide instinct, as inspired by the reactions of others during a global pandemic. As she began social isolating, Ciuffo's thoughts began to focus on the ideas of survival and the test of basic instinct, and how times of crisis challenge love and friendship.
Works with titles "I Do", "The Promise", and "Wedding Party" take the viewer through familiar and traditional social gatherings that celebrate and solidify concepts of family and love. However, with the implication of Animal Instincts these works also imply a contemplation of instinctual versus societal motives to these rituals. Other works with titles like "Gossip" and "Menage a Trois" begin to break the idealistic rituals and expand further into social behavior, while the juxtaposition of three figures in "Menage a Trois", and "Sisters" looks through complex human relationships of both romantic and familial.
The anthropomorphic figures seen in the work read at first as an acknowledgment to animalistic instincts within humans. The beast-like instinct to contrast the thought-driven and societal human. And yet, within the wedding, gossiping, promising, and wine drinking of these figures, there is also a god or goddess-like mythological look to them. While many religions have gods and goddesses which share animal and human features, these aren't seen as basic low instinct but rather signs of power and otherworldliness. In this way viewers begin to look at these innate instincts as perhaps the root of human intellect, the motivation of society, rather than the opposite.
Carla's work offers not necessarily a conclusion but rather an open ended narrative which intertwines imagery both familiar and unfamiliar to encourage an engagement with these questions, and an exploration as to what these instincts may stir up in ourselves as we isolate, and begin to go back out into our social worlds post-COVID.
View online exhibition here: