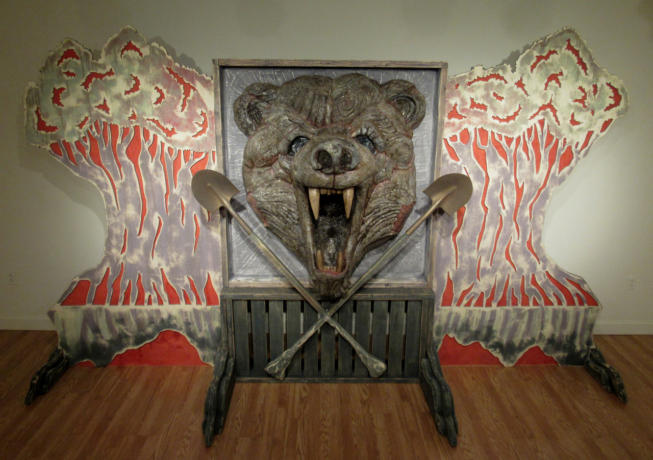 Exhibitions
BRIAN SOMERVILLE: THE RIPTIDE
Brian Somerville
Brian Somerville earned his Bachelor of Fine Arts from the University of Evansville in Indiana and a Masters of Fine Arts from Florida Atlantic University. He has a studio in Burns, TN where most of his beasts are created. Often large in scale, the work forces the viewer into a slightly uncomfortable place.
Brian sets the stage for this exhibition :
Sing, song
Right or wrong
Maybe they just don't belong. Swim and live or sink and hide Drowning in The Riptide.
---
About the Belmont University Department of Art:
Belmont University offers a wide variety of study options for students interested in the visual arts. The experienced faculty and well-equipped facilities help foster an environment where students are offered numerous opportunities to explore their creative talents.The Department of Art at Belmont University is accredited by the National Association of Schools of Art and Design (NASAD). For more information, please visit their website www.belmont.edu/art.
Hours: Monday-Saturday 9-6 Sunday 1-6
Location: Gallery 121 in the Leu Center for Visual Arts Address: 1900 Belmont Blvd, Nashville, TN 37212
---
Image courtesy of the artist