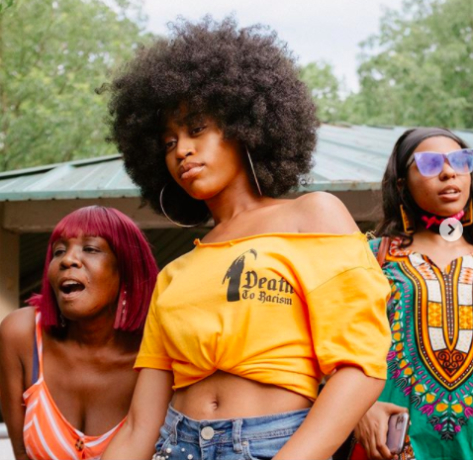 Exhibitions
BREATHLESS
Nuveen Barwari, Bethany Carlson, Paul Collins, Lindsy Davis, Amy Dean, Marlos E'van, Georganna Greene, Jodi Hays, John Paul Kesling, Desmond Lewis, Marcus Maddox, Duncan McDaniel, Joe Nolan, Pam Marlene Taylor, Dax Van Aalten, Tara Walters, Ripley Whiteside, Christopher Wormald
Since early March 2020, the state of the world has changed, and our lives have forever been altered. Locally, we held our breath as a tornado tore through our beloved City, leveling homes and closing businesses. We exhaled as Nashvillians came together to help each other rebuild their lives and exchanged smiles and hugs as all dug in and did the work that needed to be done.

A few weeks later, those in person smiles and hugs of support became something we were told we could no longer do. We watched as our community and humans across the World became sick, could not breathe, and many lost their lives to a new respiratory virus that was spreading by the second. We locked into our homes and only shared airspace with those whom with we live. Smiles became hidden by face masks and lockdown became a way of survival.
On May 25th, 2020, George Floyd, a 46-year-old black American man, was killed in Minneapolis, Minnesota, during an arrest for allegedly using a counterfeit bill. Derek Chauvin, a white police officer, knelt on Floyd's neck for over 8 minutes while Floyd was handcuffed, lying face down, begging for his life and repeatedly saying "I can't breathe". Floyd's death triggered the subsequent protests against police brutality, police racism, and lack of police accountability.
BREATHLESS is a group exhibition featuring new work created at the beginning of March through present, specifically influenced by the racial divide and injustice at the center of our current political and social environment, all while grappling with the worldwide pandemic induced quarantines over the last five months.
Artists have continued to create. Here is a look at the state of our World, through their lens.