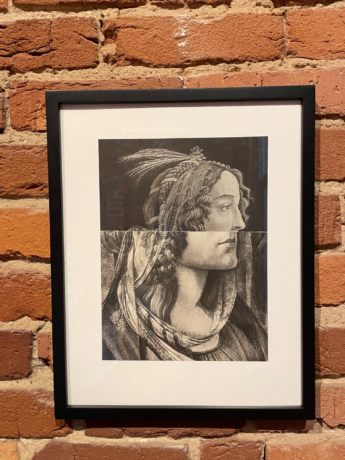 Exhibitions
BRANDON DE SHA
Brandon De Sha
Brandon De Sha is an American photographer and visual artist born in Creve Couer, Missouri in 1991 and raised in Florissant. In 2015, he received his AFA in Photography from Saint Louis Community College - Florissant Valley. In 2016, De Sha received a full tuition scholarship to attend Milwaukee Institute of Art & Design (MIAD) where he went on to pursue a BFA in New Studio Practice. Scott Zieher discovered De Sha as he was completing his degree at the MIAD and we are thrilled to now present his international debut solo exhibition. The collages and digital interventions of Brandon De Sha infuse found and sourced images of the past with renewed urgency, subverting social constructs by way of gestures that remove context and reconstruct narrative with inquisitive sensitivity.
ZieherSmith was founded in New York City in 2003 and programmed gallery spaces in Chelsea through 2019. The gallery relocated to downtown Nashville, Tennessee where appointments for viewing can be made by emailing scott@ziehersmith.com or texting 917-837-7201. Standard COVID precautions required for all visitors.
Email scott@ziehersmith.com or call 917-837-7201 to receive more information or make an appointment.