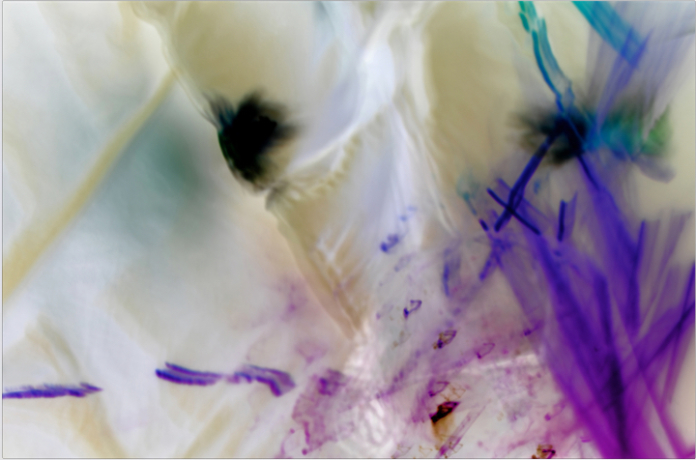 Exhibitions
BOJANA GINN: SENSORY ARCHITECTURE
Bojana Ginn
Channel To Channel is pleased to present Bojana Ginn's survey of photographs as action paintings. Presented here are seven of her newest photographs created in 2018.
Ginn graduated from Medical School in Belgrade, Serbia in 2001, and completed her MFA in Sculpture at Savannah College of Art and Design (SCAD) in 2013. Ginn's video work was featured in the 2016 Venice Architectural Biennale. For her unorthodox treatment of natural materials and use of contemporary technology, Bojana was voted a finalist for The World Technology Award in Arts in 2015.
She is currently exhibiting at MOCA GA in Atlanta, GA and is represented by Whitespace Gallery in Atlanta. This year Ginn was chosen as a recipient for the Ellsworth Kelly Award.