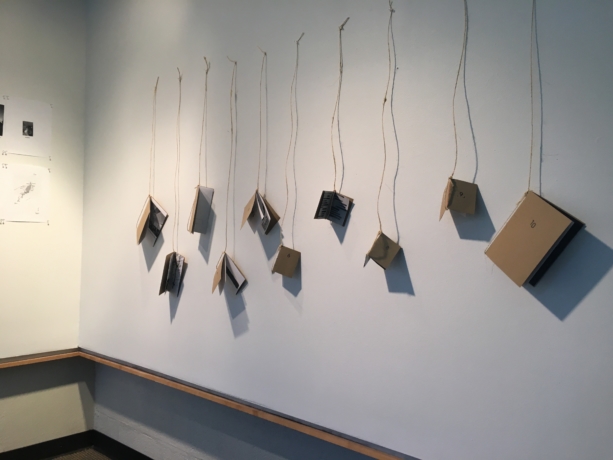 Exhibitions
BILDER & BULLETIN
Josanda Addo
Margot Bell
Olivia Forrester
Jana Harper
Mikayla Hernandez-Guevara,
Jerry Phillips
Chloe Nixon
Navy Thakkar
William Tippins
Lena Wu
The work in bilder & bulletin was made by the students in the ARTS 3891: Artist's Books and Ephemeral Production course at Vanderbilt University's Department of Art taught by Jana Harper, Assistant Professor of the Practice.
The two projects on view were inspired by Hans Peter Feldman's Bilder project (books hanging on short wall) and the publication "Art & Project Bulletin" from the 1970's.
bilder & bulletin is currently on view in the Student Gallery of the E. Bronson Ingram Studio Arts Center.