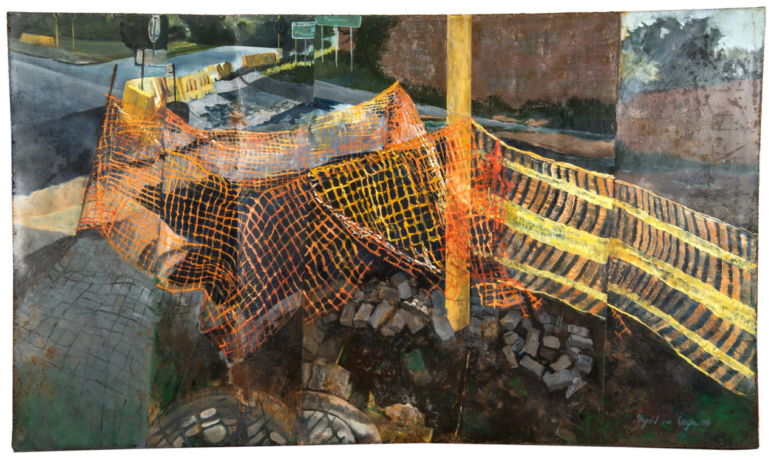 Exhibitions
BETWEEN THE SHADOW AND THE LIGHT
Between the Shadow and the Light is a traveling exhibition comprised of art created by 21 Christian artists from the United States, Canada, Kenya, Ghana, Nigeria, Botswana, Zimbabwe and South Africa. Rachel Hostetter Smith, professor of art history at Taylor University in Upland, Indiana, and curator of the exhibit describes it as such, "The group includes roughly equal numbers of women and men and blacks and whites, and ranges in age from their twenties to their sixties, bringing in a truly diverse range of perspectives to the project." This exhibition presents the artist as both piercing prophet and hopeful seer, and pushes viewers to consider the resonance of South Africa for North America and beyond.

---
About the Belmont University Department of Art:
Belmont University offers a wide variety of study options for students interested in the visual arts. The experienced faculty and well-equipped facilities help foster an environment where students are offered numerous opportunities to explore their creative talents.The Department of Art at Belmont University is accredited by the National Association of Schools of Art and Design (NASAD). For more information, please visit their website www.belmont.edu/art.
Hours: Monday-Saturday 9-7 Sunday 1-7
Location: Leu Art Gallery in the Lila D. Bunch Library Address: 1900 Belmont Blvd, Nashville, TN 37212
---
Image credit: Magdel S. van Rooyen (South Africa), Constructing Hope, 2013, oil on steel plate