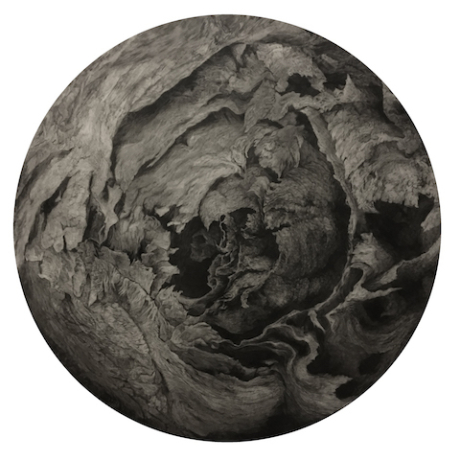 Exhibitions
BETHANY CARLSON: UNVANISHED
Bethany Carlson
Red Arrow Gallery is pleased to announce, Unvanished, a solo exhibition with Bethany Carlson. Unvanished opens on August 5th, 2017 at East Side Project Space (ESPS), Red Arrow's satellite location at The Packing Plant in the vibrant neighborhood of Wedgewood-Houston.
Unvanished (adj.): Not vanished; still present.
Bethany Carlson's work often employs images and objects that are related to mortality and decay. Through her chosen medium of charcoal and graphite, her detailed and delicate black and white drawings of decaying flowers or insects, challenge the eye on what is being seen.
"By selecting processes and subjects that point to mortality, one is confronted with the struggle to both memorialize and let go." - B. Carlson, 2017
Bethany Carlson is an artist and teacher living and working in Peoria, IL. She earned her BFA from Southern Illinois University in Edwardsville, IL and her MFA at New Mexico State University in Las Cruces, NM. She has exhibited across the country and is included in multiple collections. This is her first show in Nashville and with the Red Arrow Gallery.
The exhibition Unvanished, will be on view at East Side Project Space (ESPS) August 5th, 2017 – August 27th, 2017. A reception for the artist will be held Saturday, August 5th from 6-9 pm in conjunction with Arts & Music in Wedgewood-Houston. Red Arrow Gallery @ East Side Project Space is located at The Packing Plant, 507 Hagan St, Nashville, TN 37203. The gallery hours are Tuesday through Thursday, 2-6 PM and Saturday, 11:00-3:00. For more information, please contact Red Arrow Gallery at info@theredarrowgallery.com or 615.236.6575.