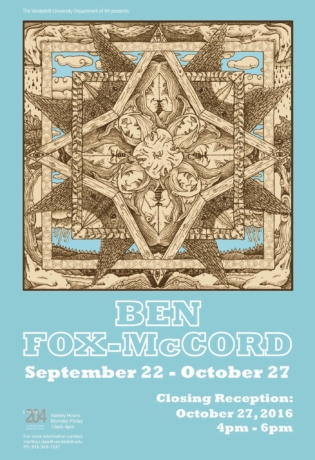 Exhibitions
BEN FOX-MCCORD: MEANDERS
Ben Fox-McCord
Space 204 presents "Meanders" from New Orleans artist, Ben Fox-McCord.
Exhibition Dates:
September 22 - October 27, 2016
Closing Reception:
October 27, 2016, 4pm - 6pm
"My work is produced in a variety of ways, but drawing has always been at the core of my practice. The act of drawing, the visual reproduction and abstraction of real-life forms onto a two-dimensional plane, is a distinctly human endeavor and is one of the few ways that we are able to describe our interaction with and perception of the world around us, with any measure of honesty."
- Ben Fox-McCord