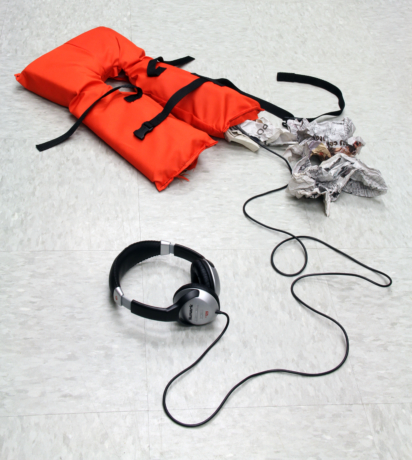 Exhibitions
​ASYMMETRIC KIN
Kristi Hargrove and Bahar Yürükoğlu, Jana Harper and Erdal Inci, Michael Dickins, Jonathan Rattner and Ayşegül Süter
Reception: Oct. 1, 6-9pm at Seed Space and COOP
Public Discussion with Participating Artists and Curators: Oct 12, 6:30-8pm, Curb Center, Nashville
Featuring Kristi Hargrove and Bahar Yürükoğlu, Jana Harper and Erdal Inci, Michael Dickins, Jonathan Rattner and Ayşegül Süter.
Curators: Naz Cuguoğlu, Mine Kaplangı, Jonathan Rattner and Paul Collins
COOP Gallery and Seed Space are pleased to present Asymetric Kin, a multidisciplinary international collaboration between artists from Nashville and Istanbul, Turkey. The Asymmetric Kin Project has connected artists from each city in a 6­ month collaborative relationship that has culminated in exhibitions at Istanbul's Mixer Gallery in September and at Nashville's Seed Space and Coop Galleries this October.
Drawing a line between Nashville and Istanbul, the artists and curators have used Asymmetry as a lens to examine the many questions that arise from a consideration of the different socio­political, artistic, cultural and economical realities in these two countries. Participating artists include Kristi Hargrove and Bahar Yürükoğlu, Jana Harper and Erdal Inci, Michael Dickins, Jonathan Rattner and Ayşegül Süter. This project has been designed as a cultural exchange and a research experiment between Coop Curatorial Collective (Nashville, TN) and Creative Çukurcuma (Istanbul) and is being supported by Seed Space (Nashville, TN), the American Turkish Society as part of their Moon and Star Projects, as well as the Turkish Cultural Foundation.
Overview of Projects:
Bahar Yürükoğlu and Kristi Hargrove committed early to communicate solely through writing in the establishment of their collaboration. Their conversations extended into such tangents as the pivotal role of place and landscape in shaping identity, personal struggles and family histories, process, language, sound and intuited realities. The medium of language has become the subject in a certain sense in this collaboration. Each artist has interpreted their own guides for translation of this discourse into the visual: Yürükoğlu striving to develop an affinitive visual language through video, layering and sound; and Hargrove by embedding the literal language structures within the digital signatures of images from her own personal lexicon.
Michael Dickins was left alone in this network of asymmetric relations. His work titled "False Promise" reflects his own interest in the choices that humans take to help or to hurt other humans; the choice between empathy and disregard. Triggered by the particular story, of selling fake life jackets to Syrian refugees, his piece combines the physicality of a child-sized life jacket with the sounds of children playing in water. The dichotomy of the hearing the playful sounds and seeing the life jacket, on the floor, stuffed with disregarded newspaper, forces the viewer to uncomfortably put themselves on the same level.
Early in their discussion, Jana Harper and Erdal Inci settled on the topic of the "architecture of power" with the obelisk as their central focus. Inci, using a photogrammetry technique, concentrates on examples of architectural construction which symbolize "power" throughout history. He highlights the relationship between Istanbul's Topkapı Palace and the new monumental constructions which compose the power symbols of the today's world. Harper's video focuses on the Washington Monument, the highest obelisk in the world and the most visible icon in Washington DC. In her three-channel video, Harper juxtaposes different views of the obelisk so as to explore the fine line between the sublime beauty, the imposing power, and the absurdity of the monumental—the point at which seemingly timeless symbols of power reveal themselves as transient ideological gestures.
Ayse Süter and Jonathan Rattner's video and sound collaboration "Wheatfields with Sound and Soil or: how to feel deprived of sensation in an old field, 2016" is a video-sound installation that meditates on the desires and consistent failures to move beyond the act of hiding; the attraction to, as well as the burden of, the weight of our secrets and beliefs. Is it possible to move beyond our pasts, our histories, our individuality? Can we overcome the feeling of danger when revealing too much? For weeks, Ayşe and Jonathan passed notes, images, and sounds back and forth. This work is as much about the act of strangers getting to know one another as it is about the confusion of how to inter/re/act in our contemporary landscapes.
More about artists:
Michael Dickins: http://www.michaeldickins.com
Kristi Hargrove: http://kristihargrove.com/
Jana Harper: http://janaharper.com/
Erdal İnci: http://erdalinci.tumblr.com
Jonathan Rattner: http://www.jonathanrattner.com
Ayşegül Süter: http://aysegulsuter.net
Bahar Yürükoğlu: http://iambahar.com
More about Seed Space
Seed Space is a lab for site-specific installation, sculpture, and performance-based art in Nashville. Located in the Wedgewood Houston neighborhood of Nashville, TN, Seed Space is the gallery program of NCAP, the Nashville Cultural Arts Project, and is made possible with grants from the Tennessee Arts Commission, the Metro Nashville Arts Commission, and the Andy Warhol Foundation for the Visual Arts.
Website: seedspace.org
More about the Creative Çukurcuma
Creative Çukurcuma is a non-profit art initiative based in Istanbul, Turkey. It was founded by Naz Cuguoğlu and Mine Kaplangı in 2015. Founded in response to a need for building a platform generating progressive dialogues and discussions on contemporary art, it aims to rebuild the nearly-forgotten 'neighbor' experience among the new generation through forming collaborations locally and internationally. These so-called neighbors for the initiative constitute of art centers, project-based spaces, art galleries and all other kinds of collaborative creative working spaces both in the neighborhood as well as out the neighborhood, thanks to its constantly growing local and international network. It focuses on providing its members and networks with an opportunity to learn about each other's ongoing projects, exhibitions and activities and to collaborate and expand their horizons. It is a cumulative announcement board open to everyone. There will be periodical seminars, exhibitions, talks and performances organized by Creative Çukurcuma and announcements about projects taking place in and out the neighborhood.
Website: creativecukurcuma.com
For questions contact:
Paul Collins, info@coopgallery.org
This project has been made possible through the generosity of the American Turkish Society's Moon and Stars Grants, Seed Space, and the Turkish Cultural Foundation.
image: Michael Dickins, False Promise, mixed media with sound, 2016