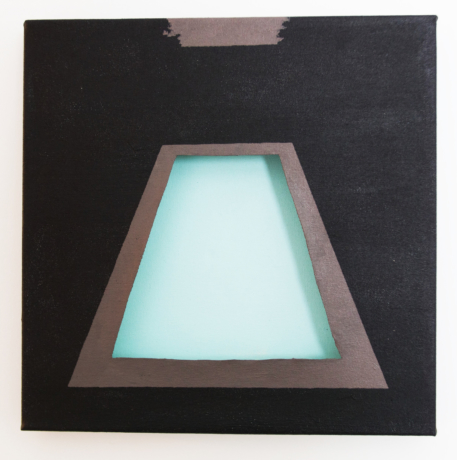 Exhibitions
CASEY PIERCE: ARCHITECTUREALITY
Casey Pierce
Casey Pierce opens solo exhibition, Architectureality, Saturday September 8, 2018 at 6PM at Red Arrow Gallery, in conjunction with the Eastside Art Stumble.
Architectureality is about the real effects of imaginary restraints. Conversely art is an illusory effect born of real restraint.
In this image, saturated society, I find myself gravitating toward spaces where I can catch a visual breath. I hope to pass on that same satisfaction to you.
"In my life as a director I pour over thousands of images, 24 frames per second. Each one has to be touched. Every video is different with its own specialized set of imagery that has to be curated. I found that when I come back to painting after this I want to make a single image that radiates slowly over time as a counterpoint to the deluge." - Casey Pierce, Architectureality Statement, 2018
---
Casey Pierce (b. 1982, Hopkinsville KY) is a visual artist working and living in Nashville Tennessee. He splits his time between painting, video art and directing music videos and commercials. He began showing his work in Nashville 10 years ago at various Nashville galleries and events. This is his first solo show with The Red Arrow Gallery.