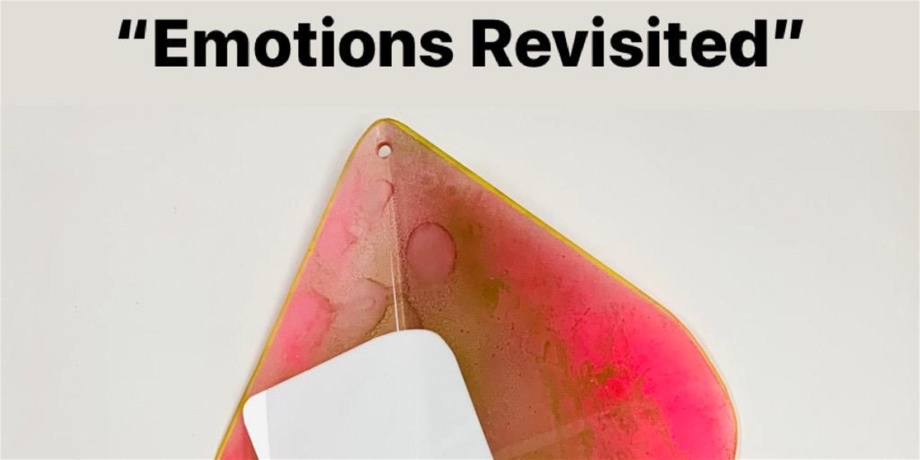 Exhibitions
​ANDRÉS BUSTAMANTE​ & SARAH HART LANDOLT​: EMOTIONS REVISITED
Andrés Bustamante, Sarah Hart Landolt
There is beauty in the abstraction of human emotion. Ebbs and flows, colors and patterns, flexible yet fragile. Emotions Revisited explores the abstract complexity of human emotion.
Neon colors captivate the eye allowing a sense of awe and wonder to build. Materials like reuse acrylic, plastic, ink, enamel, and paper collage reflect the many fragile yet flexible emotions of this human experience we call life. When experienced in different lighting, the work and perspective change, bringing to light what was once in darkness. Dare to face the deep secrets and feelings of the spirit. It is in facing these fragile and profound places that we may find healing as a human race.
Artist Bio
Andrés Bustamante is a multi-disciplinary artist born in Cali, Colombia based in Nashville, TN. The artist attended Watkins College of Art followed by a self-taught experimental practice. Curiosity leads his creative process through various mediums, creating abstraction as a reflection of the spiritual journey in a physical body; the unending exploration of the emotional state of this human experience.
Bustamante is passionate about creativity and community empowerment, pursuing this via arts organization, Persona Contemporary, with a vision to empower diversity and inclusion in the visual arts community.
Sarah Hart Landolt is an abstract, fluid ink 2D artist who specialize in painting emotions based on data. She engages the public and collects their data of which colors/shapes they associate with an emotion and where they feel in their body. She curiously seek to externalize our inner landscapes and investigate where there is consensus and diversity in how we experience emotion."
Turnip Green Creative Reuse is a local environmental nonprofit empowering community efforts with recycling, art, and education.