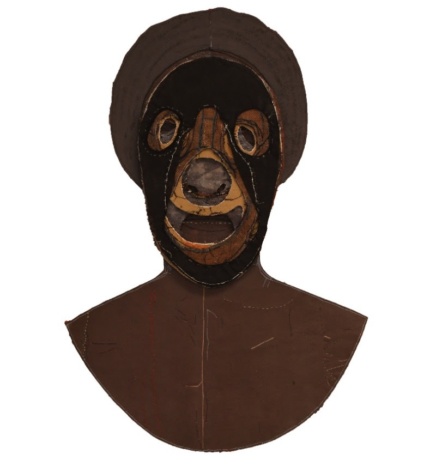 Exhibitions
ALICIA HENRY: 2020 AND 2021
Alicia Henry
Zeitgeist is pleased to present Alicia Henry: 2020 and 2021. Working in a mix of materials including dye, acrylic, fabric, thread and paper Alicia Henry makes human figures and faces, often obscured by masks. Her work frequently explores themes of isolation and community, concepts which feel especially relevant as we reach a year of lockdown. As an artist, she strives to "make visible that which still often goes unseen" and represent a broader vision of society.
Alicia Henry received her B.F.A. from the School of the Art Institute of Chicago and her M.F.A. from Yale University. In addition to her Joan Mitchel Foundation award and Guggenheim Fellowship, Henry has been awarded many other grants, residencies, and awards. Her work has been exhibited widely including Frist Art Museum, Cheekwood, Whitney Museum of American Art, and the Carnegie Museum of Art. Henry is an Associate Professor in the Language and Arts Department at Fisk University. She lives and works in Nashville, TN.
Due to Covid, the gallery will be open by appointment only. Masks and social distancing required. Please e-mail lain@zeitgeist-art.com to schedule your appointment.