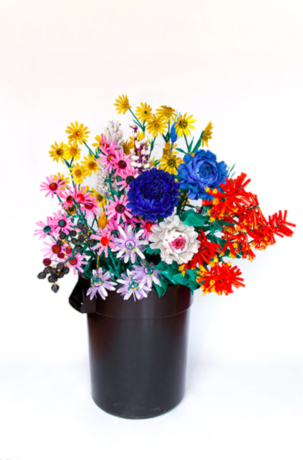 Exhibitions
ALEX LOCKWOOD: WATCH FOR MY SIGNALS
Alex Lockwood
Alex Lockwood makes abstract sculpture from colorful material, often repurposed or recycled.
He builds with one primary component which is repeated many times to create patterns and structures. His material is often recognizable (bottle caps, shotgun shells, bread tabs and lottery tickets) though not always immediately. A familiar object seen in unfamiliar numbers can be alien at first glance, and Lockwood finds power and beauty in presenting commonplace material on an uncommon scale.
Alex Lockwood is a self-taught artist from Seattle, WA. He lives in Nashville.