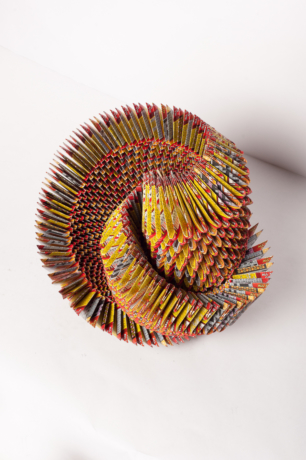 Exhibitions
ALEX LOCKWOOD: STILL LIFE
Alex Lockwood
April showers bring May flowers....
Viewable day and night through the front garage window of DLG Nashville, Alex Lockwood's Still Life is comprised entirely of shot gun shells and wire.
Lockwood began this project while working towards his summer 2020 solo exhibition for DLG, now postponed due to COVID-19. Inspired by Memento mori, an artistic symbol reminding the viewer of the inevitability of death, he imagines each stem as a hybrid of a shotgun shell and native seed.