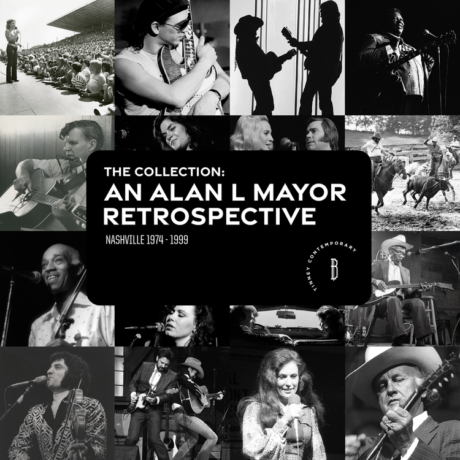 Exhibitions
ALAN L. MAYOR RETROSPECTIVE: NASHVILLE 1974–1999
Alan L. Mayor
Join us in celebrating our latest exhibition in collaboration with Bobby Hotel and Americanafest! The opening reception for An Alan L. Mayor Retrospective: Nashville 1974–1999 will be held on September 6th, from 6 to 9 PM at Bobby Hotel.
Alan L. Mayor could capture a moment like no other photographer on Music Row. This first-ever retrospective of his work in his adopted hometown of Nashville is a testament to that ability. Through this exhibition, we're transported to an era where the traditions of country music were changing, future legends were just starting to get a foothold in the industry, and artists relied on professional photographers to share their lives with fans.
In the 1970s, Alan established himself on Music Row as the go-to photojournalist of the Nashville music industry. Whether he was taking photos at Exit/In or grabbing candid shots backstage at Fan Fair, Alan had a gift for color and composition. One night, he might be documenting an unguarded moment that nobody else would have noticed. The next night, he might be taking photographs of Billy Ray Cyrus being mobbed by fans or Garth Brooks gliding over an arena audience. Remarkably, decades later, Alan's photos can still carry us back to those moments, making us feel as if we were there, too.
Presented by Tinney Contemporary.