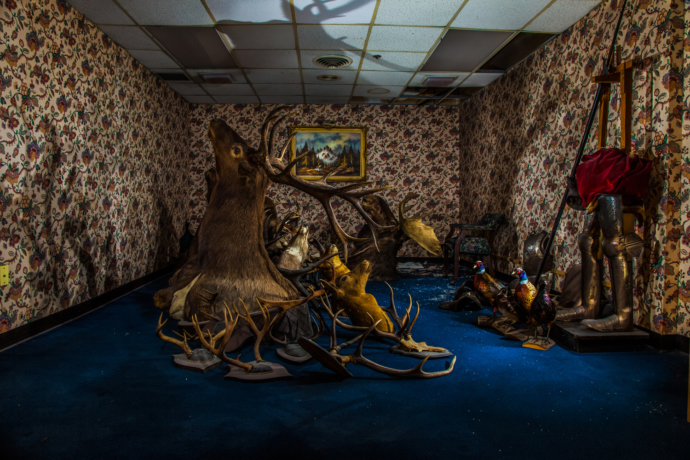 Exhibitions
ACCOUNTING THE MISPLACED
Matthew Weedman
"Accounting the Misplaced scrapes the landscape of material and media left unnoticed as we push ever forwards into our future. An examination of our domestic desires fused with the natures relentless investment in entropy reveals a quiet beautiful disconcerting portrait of America."
Through photography, video, and sculptural processes Matthew re-contextualizes found objects, sound, imagery and environments to explore a personal and social history of the post WWII era and the codification of American ideologies of progress and success that have shaped and continue to mold our experience and the inherent humanity behind that impulse.
Matthew Weedman is a Professor of Art at Wabash College in Indiana and has exhibited work across the country including The Biennial of the Americas, Denver, CO, CentralTrak, Dallas, TX, and Vox Populi, Philadelphia, PA.