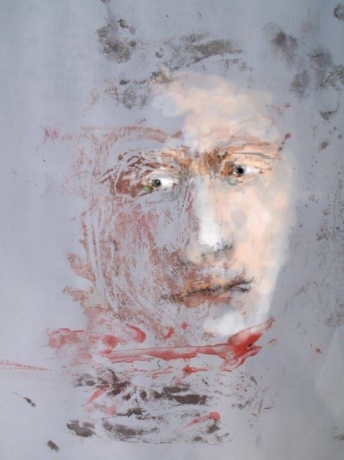 Exhibitions
A BEAUTIFUL MESS: PERFORMANCE EVENT
Karen Brooks, Chris Simpson, Jim DeVault
Unrequited Leisure is pleased to present an evening of art and music!
On Friday, April 26th Grammy Award winning singer/songwriter/recording artist Karen Brooks will be performing a set of new songs related to her paintings featured in our April exhibition, A Beautiful Mess. This show will also include selected works by Nashville-based sculptors Chris Simpson, and Jim DeVault and runs from April 16-30.
Artist Reception Friday April 26, 5-7pm
Musical Performance begins at 7pm
EXHIBITION DATES: April 16-30, 2019
Karen Brooks is an American country music singer and songwriter who is best known for a series of singles recorded by Emmylou Harris, Rosanne Cash, Patty Loveless, Tanya Tucker, Russell Smith, David Allen Coe, Crystal Gayle and Exile. She won a Grammy for her contribution to the soundtrack for the Sesame Street movie Follow That Bird. She sang a duet with Johnny Cash, I Will Dance with You, and also with T. G. Sheppard, Faking Love, which was a number-1 hit for three weeks on the Billboard country chart in February 1983. She also had a number of top 40 songs as a recording artist on Warner Bros. Records.
Visit the gallery website for more information and to join our mailing list.
www.unrequitedleisure.com
Parking: Street parking is available on 7th Ave. S. and Middleton Street. NOTE: Spaces in front of the building and inside the adjacent fenced lot are reserved for building tenants.