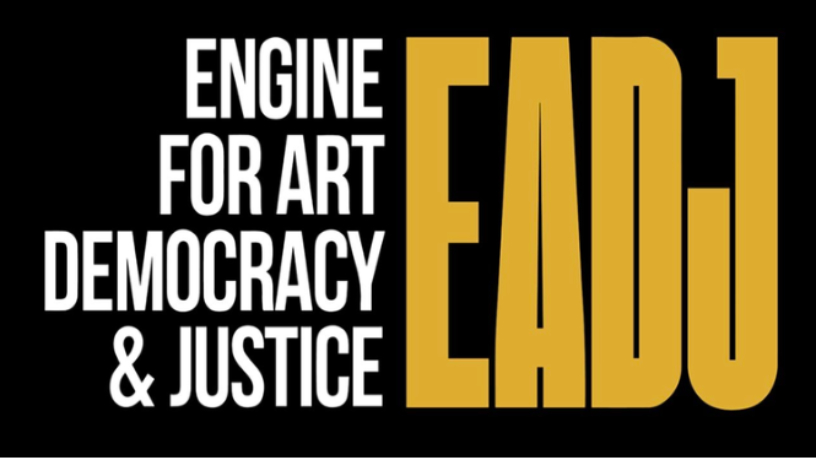 Exhibitions
80/20 LAB
Rod McGaha, Jana Harper, Vesna Pavlović, John Warren
80/20 Lab is located on 604 Gallatin Avenue, Unit 112, Nashville, TN 37206 on the second floor. This group exhibition is video/ projection-based project and includes artworks by Rod McGaha, Jana Harper, Vesna Pavlović, and John Warren.
Open Hours:
Wednesday: 5:30-8pm
Thursday: 5:30-8pm
Friday: 1-4pm
Sunday: 12-3pm
---
The Engine for Art Democracy and Justice program (EADJ) has put together two exploratory exhibition spaces titled "Begonia Labs" and "80/20 Lab" specifically selected for their locations within Nashville. These exhibition labs are attempts to energize parts of the city with non-commercial, exploratory art experiences.
The artwork in each exhibition lab addresses the relationship between the human body and landscape, the human body and the environment, featuring thoughtful images of the human body and portraits within the horizontal, within landscape, and place the body superimposed onto different environments affected by corporate existence, changing climates, and other external factors like isolation caused during the pandemic.
This unique exhibition approach allows for a beautiful moment to explore and assess the complex voices of artists and educators. Each lab introduces international voices to Nashville in an intimate setting, yet they also pair with a southern geographical lens in hopes to show the cohesion of the overarching theme of RE-PAIR. These exhibitions hinge on the juxtaposition of place-keeping and place-making in a way that helps reimagine vacant commercial real estate in the city.
Don't miss out on this opportunity to experience these multi-phase exhibitions, with the first phase of each lab premiering on March 3-4 and the second phase premiering on April 7. Phase 1 of Begonia Labs features artwork from talented artists such as Mark Hosford, Jerry Atnip, Farrar Cusomato, Nell, Anthony Suber, and Wesley Clark. The lead curator is none other than Dr. María Magdalena Campos-Pons, with support from Michael J. Ewing and Simon Tatum as the assistant curators.
We invite you to join us for an engaging and eye-opening experience that brings together art and society in a unique and impactful way. Come and be a part of RE-PAIR, where we pledge to reconsider the function of the arts and explore how art can galvanize our energies to rebuild our towns with forums and ideas that bring solutions to isolation, poverty, and despair. See you there!
This is an EADJ event.