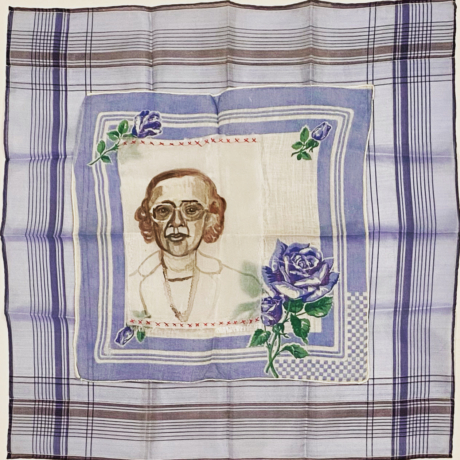 Exhibitions
7TH ART OF THE SOUTH EXHIBITION
Art of the South, an annual juried exhibition presented by Number: Inc., returns after a two year hiatus.
Number: Inc. has partnered with Nashville's Zeitgeist Gallery to host the 7th Art of the South exhibition October 1 – October 29, 2022. Katie Delmez, curator at the Frist Art Museum, juried the exhibition which includes 82 artists and 86 artworks. Artists from Alabama, Arkansas, Florida, Georgia, Kentucky, Louisiana, Maryland, Missouri, Mississippi, North Carolina, Tennessee, Texas, South Carolina, Virginia, and Washington, D.C. will be represented. Artworks range from two and three-dimensional works to sculpture, textile, and video.
An opening reception will be held on Saturday, October 1, 2022 from 12:00 – 6:00 pm. The exhibition will be on view at Zeitgeist Gallery through October 29, 2022. Admission is free and open to the public.
About NUMBER: INC:
Number: INC was started in 1987 in Memphis, Tennessee with the goal of developing an arts journal that dealt with contemporary issues of Memphis artists. In the 35 years since its initial publication, Number is still run by a small group of dedicated volunteers that bring the vital voice of the arts to the public free of charge. Many are artists or art professionals working in other capacities to keep the arts alive in the region. What has changed since Number's first issue is the scope: once a publication with a visual arts focus has expanded to explore the nexus with performing, literary, and conceptual arts. Number continues to provide regional coverage of the arts throughout the South and celebrates the cultural contributions of the region with its annual Art of the South Exhibition.
About Zeitgeist:
Zeitgeist gallery is very pleased to host this latest installment of Art of the South. The gallery continues to be dedicated to the dialogue of contemporary culture in the south and beyond.
About the Juror:
Katie Delmez has been a curator at the Frist Art Museum since 2001. She has organized numerous exhibitions including LeXander Bryant: Forget Me Nots; Bethany Collins: Evensong; Terry Adkins: Our Sons and Daughters Ever on the Altar (with Jamaal Sheats, Director and Curator, Fisk University Galleries); Murals of North Nashville Now; We Shall Overcome: Civil Rights and the Nashville Press, 1957–1968; Nick Cave: Feat.; The Prison
Industrial System: Photographs by Keith Calhoun and Chandra McCormick; Shinique Smith: Wonder and Rainbows; and Maria Magdalena Campos-Pons: Journeys. She was also the curator of a major retrospective on photographer Carrie Mae Weems that traveled to four venues, including the Guggenheim Museum in New York.