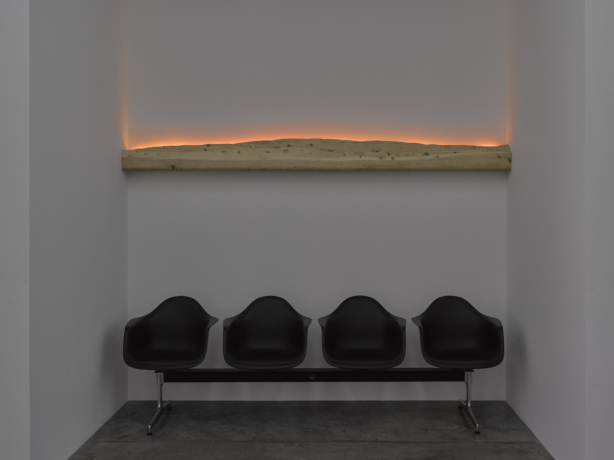 Exhibitions
VIRGINIA OVERTON
Virginia Overton
The Martha and Robert Fogelman Galleries of Contemporary Art presents a solo exhibition by internationally recognized artist and University of Memphis alumna Virginia Overton (MFA, 2005; BFA, 2002). Known for her installations and sculpture that span the natural and manmade worlds, Overton is interested in the past, present, and future lives of her repurposed materials and how they exist in space and time. Often minimalist in form, her work sometimes extends beyond its structural limits into the realms of sound and smell. The importance of place is also central to her work, as she intuitively responds to a site—whether the architecture of a gallery space or the environs of a vast field.
There will be an artist talk with Virginia Overton and Jocko Weyland on Jan. 20 from 4-5 PM in Art & Communication Bldg. Room 310.

---
Virginia Overton was born in Tennessee and currently lives and works in New York. Solo exhibitions have been presented at the Museum Of Contemporary Art, Tucson, The Whitney Museum of American Art (New York), The Aldrich Contemporary Art Museum (Ridgefield), White Cube (London), All Rise (Seattle), Museum of Contemporary Art North Miami, Storm King Art Center (Mountainville), Westfälischer Kunstverein (Münster), Kunsthalle Bern, Mitchell-Innes & Nash (New York), The Kitchen (New York), The Power Station (Dallas), Freymond-Guth Fine Arts Ltd. (Zürich), and Dispatch (New York). Recent group exhibitions and projects include MAY68 (New York), Maisterravalbuena (Lisbon), Lever House (New York), The David Ireland House at 500 Capp Street (San Francisco), Institute of Contemporary Art (Philadelphia), Parcours (Art Basel), Contemporary Art Museum (St. Louis), High Line Art (New York), White Columns (New York), MoMA PS1 (New York), White Flag Projects (St. Louis), and SculptureCenter (New York). Her work is collected by The Whitney Museum of American Art, The Museum of Modern Art, New York, Museum of Contemporary Art Tucson, Kunstmuseum Bern, and Kunsthaus Zürich.
---
Image:
Virginia Overton, "Untitled," 2016; Installation view, "Virginia Overton," White Cube Bermondsey, 2016. Photographer: George Darrell.