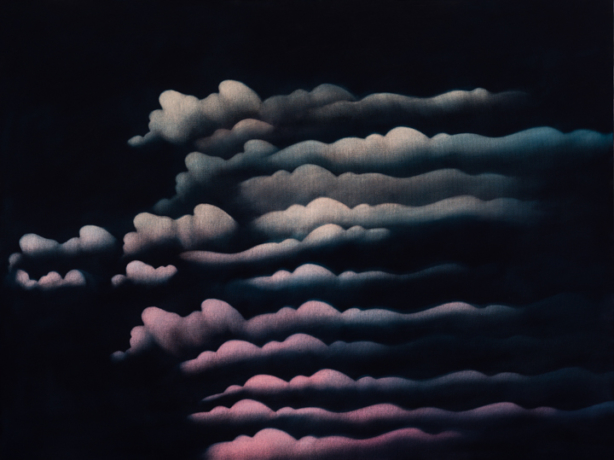 Exhibitions
VEDA REED: TRANSITION
Veda Reed
David Lusk Gallery is proud to present new paintings by Veda Reed in January 2019. Revered for her long career of creating sublime, luminous, large-scale paintings of skies, cloudscapes, and the cycles of the sun and moon, in this exhibition Reed continues to look skyward over house tops and beyond.
"I am in the process of searching for a 'new' horizon," proclaims the artist. This exhibition is also a celebration of her 85th birthday and her seventh decade as a painter.
Reducing her subjects to their essential forms, and amplifying their presence through a brilliant palette, Reed layers and then wipes off pigments and glazes to achieve a seamless surface. She creates perceptual effects ranging from subtle, vibrating glows to pure radiance that intensifies her sky views.
---
Reed has lived and worked in Memphis since 1952. She received a BFA from Memphis College of Art and studied at Siena College in Memphis and the Institute of Design at the Illinois Institute of Technology in Chicago. Amidst her long tenure as faculty member and dean at MCA, Reed has works in numerous museums and collections across the country. In Memphis and across the state she revered for her paintings and her teaching talents.