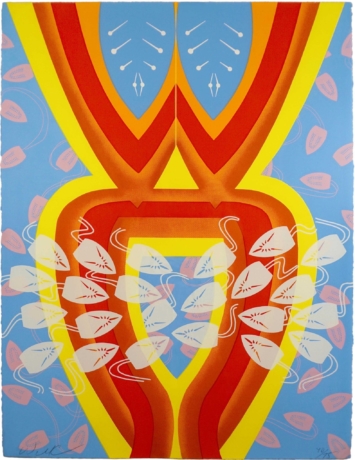 Exhibitions
UNWRAPPED! 100 GIFTS FOR 100 YEARS
In 2014, Memphis Brooks Museum of Art launched the 100 Gifts for 100 Years campaign to celebrate the museum's centennial with the goal to acquire superlative objects for its permanent collection, and build on the strengths across the museum's holdings. As a result, generous patrons and supporters have given more than 100 spectacular works of art to the Brooks. Ranging from ancient coins to contemporary glass, from paintings to quilts, the exhibition will display all of these gifts in glorious profusion.
Organized by Memphis Brooks Museum of Art, Unwrapped! 100 Gifts for 100 Years is the perfect way not only to celebrate the museum's first century, but to emphasize the importance of building a collection.
"These gifts help to renew, refresh and keep our permanent collection vibrant, relevant and also registers the pulse of the city," said Executive Director Emily Ballew Neff.
The gifts are on view in the special gallery spaces, as well as throughout the museum. These new acquisitions cross geographical and stylistic boundaries, and span a dizzying array of media: video, glass, ceramics, furniture, painting, sculpture, printmaking, drawing, and textiles. Including artworks by regional, self-taught, African, Ancient, and Pre-Columbian artists, virtually every area of the collection was enhanced by the generous anniversary gifts.
Unwrapped! 100 Gifts for 100 Years will be on view from June 3 through August 27.
---
image: Willie Cole, American, b. 1955, "Home and Hearth," 2012, Serigraph, 40/50, Memphis Brooks Museum of Art; Gift of Experimental Printmaking Institute; 100 Gifts for 100 Years, 1916-2016 2016.23.16 © Willie Cole