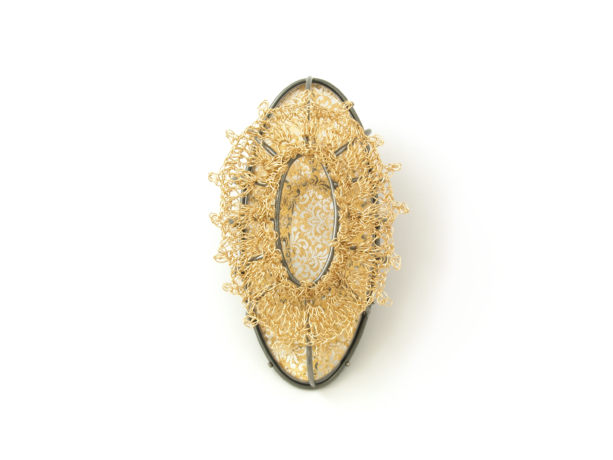 Exhibitions
TRIBUTARIES: JILL BAKER GOWER
Jill Baker Gower
Jill Baker Gower creates jewelry and sculpture informed by her female experience and our consumer culture's portrayal of women's needs and desires. While primarily a metalsmith, Jill incorporates materials such as skin toned rubber and mirrors to reference the human body, self-examination, and vanity. Other materials such as pearls, gems, feathers, enamel, hair, silver, and gold are chosen for their aesthetic qualities, emotional resonance, preciousness, and value associations.
Jill received her MFA in Metals from Arizona State University in Tempe, Arizona and her BS in Art Education from the University of Wisconsin-Madison in Madison, Wisconsin.
The reception and gallery talk for this exhibition will take place on Sunday, April 14 from 3pm to 5pm. This event is free for members and included with the cost of admission.