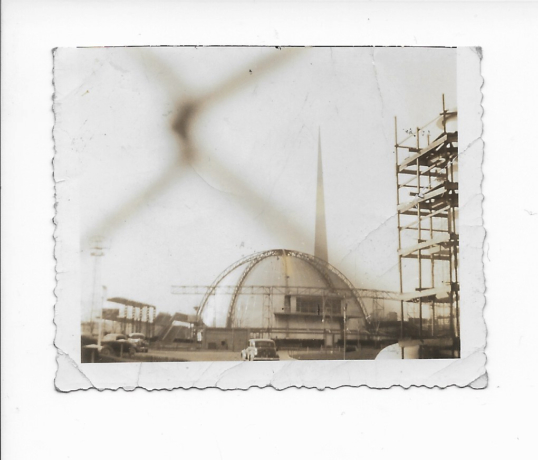 Exhibitions
DAVID HARPER: THE PHOTOGRAPHER'S SHADOW
David Harper
Using a range of labor-intensive techniques and multimedia technology, The Photographer's Shadow centers the role of the caretaker and explores the implications of deep devotion. Blending aspects of his own family history with enigmatic symbols and imagery, Harper builds an intricate tableau that alludes to the backstory of someone who spent their lives dutifully caring for someone...or something..or somewhere else. With hidden meanings, obscure clues, and various narratives playing throughout, this person's story is left for the visitor to interpret. Loneliness, unrequited dreams, loyalty, and fulfillment.
The closest thing to being cared for, is to care for someone else
- Carson McCullers
David R. Harper (B. Toronto, ON., lives and works in Philadelphia, PA) received his BFA from the Nova Scotia College of Art and Design, and his MFA from the School of the Art Institute of Chicago in Fiber and Material Studies.
Harper's work employs both traditional and non-traditional materials such as embroidery, ceramic, and casting materials such as salt and charcoal in a cross disciplinary manner to create objects installations that grapple with notions of loss, love, feelings of belonging and how we use objects to inform our notions of self. Reflecting upon cultural fetishes, museum display and craft Harper engages the viewer in a dialogue on the historical and emotional weight that objects embody.
Harper has been included in group shows at museums in the US and Canada, including MASS MoCA, National Gallery of Canada and the Madison Museum of Contemporary Art and has participated in numerous solo exhibitions including My Own Personal Ghost (The John Michael Kohler Art Center), Plateau (South Bend Museum of Art) Skin and Bone (Textile Museum of Canada), A solo touring exhibition of Harper's work titled Entre Le Chien et Le Loup was organized by the University of Toronto in 2013

He has participated in several residencies including the Robert Rauschenberg Foundation Residency (2016) Bemis Center for Contemporary Art (2014), and the Kohler Arts Industry (2012/2014). His work can be found in a number of notable collections including The Museum of Arts and Design, The National Gallery of Canada, The John Michael Kohler Art Center, MMoCA, Everson Museum of Art and the Crocker Art Museum