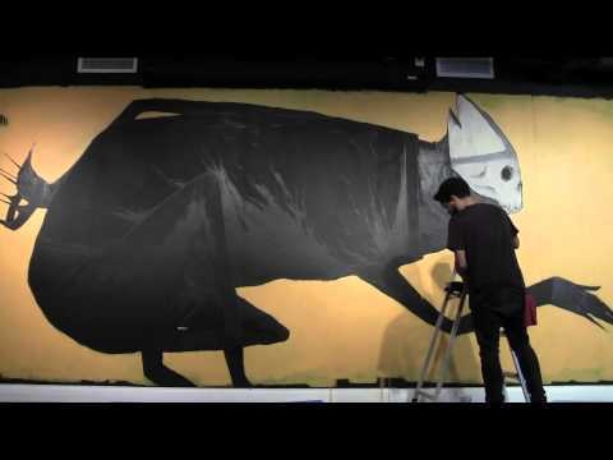 Exhibitions
THE MOONPIE PROJECT PRESENTS: BENJAMIN PIERCE
Benjamin Pierce
A new mural by Benjamin Pierce
Location: Crosstown Arts alley between 430 & 438 N. Cleveland
Free food + drinks
The Moonpie Project is an ongoing, rotating mural series curated by Michael Roy in memory of muralist Brad Wells.
Organized in collaboration with Crosstown Arts
"For many people, imagination is their only escape from circumstance. When one lives in a world quick to snuff out wonder and promise, it becomes necessary to create your own. My images are the world as I choose to see it. They are my acknowledgements of, but refusals to submit to an increasingly divided society. They are my reminders that even in difficult times, beauty endures." — Benjamin Pierce
Benjamin is a draftsman and a painter. He attended Washington University where he received his BFA in illustration and graphic design and is currently working as an art director. He was born and raised in St. Louis, Missouri, and still lives on the city's southside.