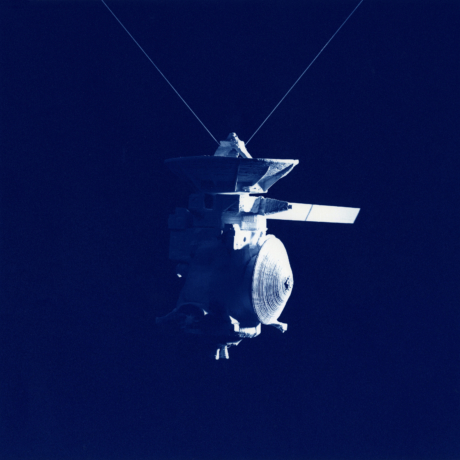 Exhibitions
THE GREAT MOON HOAX: SCIENCE AND THE RECREATION OF THE ARTIFICIAL
Mark Schoon
Casey McGuire
The Beverly & Sam Ross Gallery at Christian Brothers University (CBU) announces a new exhibition entitled The Great Moon Hoax: Science and the Recreation of the Artificial by artists Mark Schoon and Casey McGuire, which opens on Friday, September 20 with a public reception from 5:30 to 7:30 p.m. and will be on exhibit through October 30.
The Great Moon Hoax merges science and art by exploring the complicated relationships between observation, representation, and understanding. This collaborative project springs out of the artists' individual research that each address different aspects of the real, the artificial, and unattainable. The images were realized through the creation of three-dimensional sculptures for the purposes of making the photographic prints. At times referencing lunar models, Apollo-era images, and telescopic astrophotography, this body of work bridges a gap between historic and modern modes of scientific representation while re-contextualizing and bringing them into a contemporary vernacular. The images of the sculptures are presented using the historic cyanotype and salt print processes.
---
Casey McGuire and Mark Schoon have been working as a collaborative team since 2015. Their collaborative work has been widely exhibited, and work from The Great Moon Hoax series has been published in The Photo Review, Fraction Magazine, and Manifest Gallery's International Photography Annual. McGuire holds an MFA in Sculpture from the University of Colorado, Boulder. Schoon holds an MFA in Photography from Ohio University. Both artists currently serve as associate professors at the University of West Georgia.