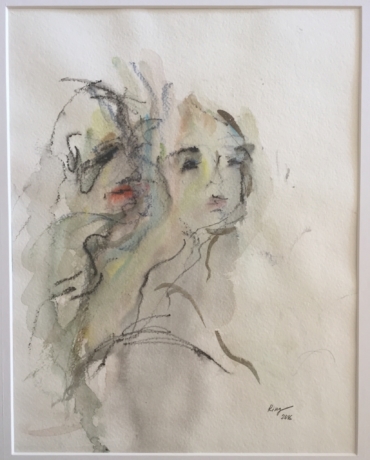 Exhibitions
SINK INTO A DREAM
Olga King, Savannah White
Olga King and Savannah White unite in a duo art show Sink Into A Dream.
On view 6-8 pm on Friday, Jan. 26 and from 10 am-1 pm on Saturday, Jan. 27.
Organized by the artists
About the artists:
Olga King, a native of Russia who has made Memphis home for several years, is well-known for jewelry making and painting. Formerly married to a world-roaming photojournalist and herself traveling annually on excursions to find gem stones, King brings experience and a worldview to her paintings, which vary between representational still life and ethereal personas.
Savannah Jewell White expresses her creativity in many ways — fashion modeling, event planning, and painting being three. Her paintings are particularly influenced by travel and she has done quite a bit, from Europe to the Far East, Milan to Mt. Fuji. The fluidity and vivid styling in her paintings hints at a life on the go; this is immediately verified when you meet her.
The show title references Travelling by 19th century romantic poet William Wordsworth, and takes double meaning in both an imbued sense of place for the traveler and the sometimes mystical, sometimes whimsical, always lively traits seen in the work of both artists.
---
image: Olga King