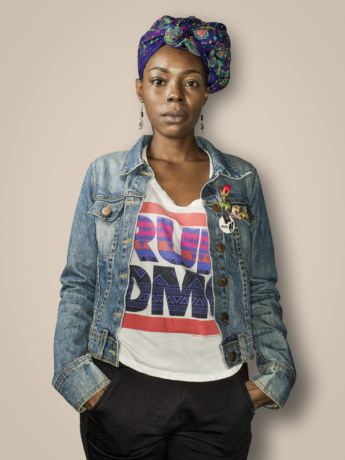 Exhibitions
SAN DIEGO ARTIST J. RAYMOND MIRELES RETROSPECTIVE
J. Raymond Mireles
SAN DIEGO ARTIST J. RAYMOND MIRELES RETROSPECTIVE OPENS AT CIRCUITOUS SUCCESSION GALLERY
(San Diego, CA – May 26, 2016) Circuitous Succession Gallery in Memphis will open a photographic compilation of San Diego artist J. Raymond Mireles' work on Friday, July 1. The photographs feature a mix of his work from past to present, including recent photos of Memphis residents that are part of his latest project, Neighbors. There will be an opening reception on Friday, July 1, 6-9 p.m. Mireles will be speaking about his work at the gallery on Saturday, July 2, 6-8 p.m.
The show will run from July 1 – September 1, 2016. Closing reception will be held on Friday, August 26th, 6-9pm. Tours will be available by appointment scheduled one week in advance for groups of twelve or more and at publicized additional events. Organizations and school groups are welcome. This exhibition is suitable for people of all ages and freely open to the general public. Works are sold through the gallery to interested collectors, public and private. Viewings are by appointment and regular hours as updated at circuitoussuccession.com.
J. Raymond Mireles has been photographing and documenting the American experience for 25 years now. Beginning as a commercial photographer in the 1990's his roster of advertising clients has included Fortune 500 companies like DuPont, Intuit and Pfizer. Mireles has pursued documentary projects about the oil boom in North Dakota, life in the contemporary art hub of Berlin, economic disparity in the California desert, and the people and places that make up the central New Mexico of his ancestors. His public exhibition of large format portraits, entitled Neighbors, is presently on view in San Diego.
Since its conception Circuitous Succession Gallery, located in downtown Memphis, has curated new shows each month and bimonthly with opening receptions, normally, the last Friday of each month. The Gallery represents mid-career to established artists, while periodically introducing select emerging post-MFA level artists into the mix. Jason Nicholas Miller curates the Circuitous Succession Series, which has expanded between 2013 thru the present to include a commercial gallery of the same name and survey annual exhibitions including Circuitous Succession Epilogue.
The Gallery is located at 500 South 2nd Street, Memphis, TN 38103.
Tour inquiries & general questions should call the gallery at 901.229.1941.