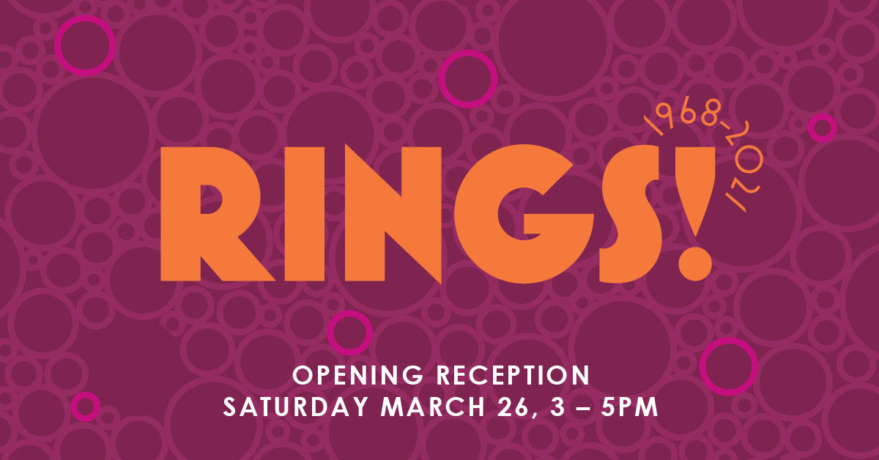 Exhibitions
RINGS! (1986-2021)
Opening March 27, RINGS! 1968-2021 showcases a remarkable collection of over 100 rings that reveal the wide-ranging creativity of international artists working in this timeless jewelry form. We are excited that the Metal Museum is the third stop for this traveling exhibition and hope you are amazed and inspired by the global artistry on display at the Gasparrini Gallery through June 12.
On Saturday, March 26, join us from 3 - 5 p.m. for the opening reception of RINGS! During this special event, we welcome renowned craft historian and educator Helen Drutt, who brings her extensive knowledge to this exhibition. While admission to the event is free, we suggest a donation of $8 per guest, the cost of general Museum admission. Pre-registration is required. Metal Museum members are invited to join us earlier at 2 p.m. for a preview of the exhibition and an exclusive meet and greet with Helen.
As part of the RINGS! interactive experience, a drop-in ring-making class will take place between 11 a.m. and 12 p.m. and again from 1 - 2:30 p.m. In this class, you will create your own pewter ring using the cuttlefish casting technique. The cost is $25 per casting.