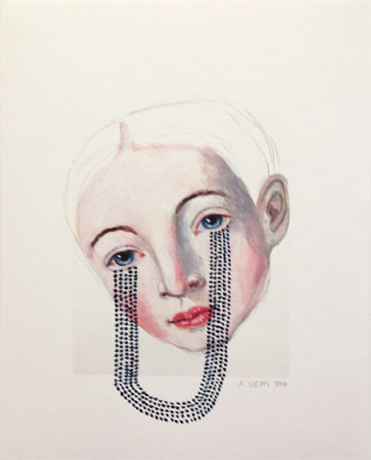 Exhibitions
PRICE IS RIGHT: LAST DANCE
Bruce Brainard
Catherine Erb
Veda Reed
Dwayne Butcher
Leslie Holt
Kit Reuther
William Christenberry
Desmond Lewis
Anne Siems
Maysey Craddock
Mellow Mountain Coalition
Jared Small
Tim Crowder
Luisi Mera Mary
Kay Van Gieson
Beth Edwards
Greely Myatt
Carlyle Wolfe
This summer, the highly anticipated Price is Right exhibition returns to David Lusk Gallery for one final installment. On the walls during the month of August are works all priced at $1000 or less, by around 20 artists.
Easily recognized DLG artists and a few new names will present a wide mix of art -- drawings, sculpture and c-prints, in a limitless scope of subject matter that is refreshing and creative.
For example, Greely Myatt's humorous sculptures mix alongside Carlyle Wolfe's delicate drawings of Southern summer plants. Tad Lauritzen Wright and Hamlett Dobbins have works on paper from their collaboration Mellow Mountain Coalition, while newcomer and recent MFA graduate from the University of Memphis Desmond Lewis's concrete and steel sculptures explore the industrial contributions of African Americans in the construction of the United States.