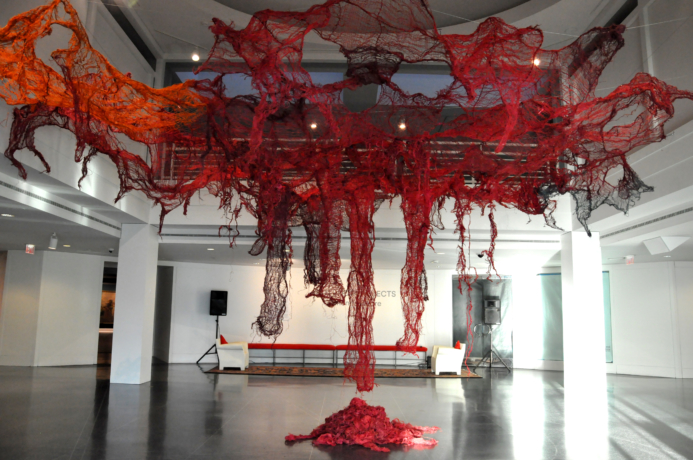 Exhibitions
NNENNA OKORE: ROTUNDA PROJECTS
Nnenna Okore
Nnenna Okore (b.1975) is the second artist selected for the museum's new Rotunda Projects series.
Working with burlap, she fashions abstract objects inspired by textures, colors, and landscapes from her immediate environment. Inspired by watching Nigerians perform daily tasks, she transforms the burlap through weaving, dyeing, teasing, and sewing.
Her installation, designed for the rotunda, will be suspended from the dome for six months. Okore, who is Australian born and Nigerian raised, is currently a Professor of Art at Chicago's North Park University.