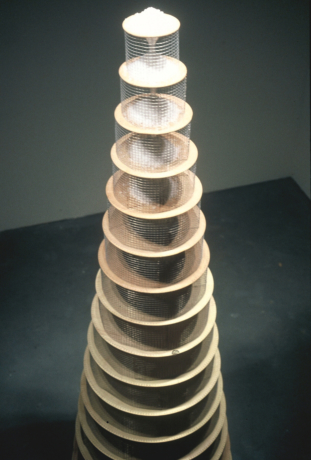 Exhibitions
NILES WALLACE: A RETROSPECTIVE
Niles Wallace
The Martha and Robert Fogelman Galleries of Contemporary Art presents a retrospective exhibition featuring the work of Niles Wallace. The exhibition celebrates the artist's 41-year career as a professor at the University of Memphis and includes a variety of three-dimensional works, ranging from ceramics to large-scale sculpture and installation.
Occupying both gallery spaces, the exhibition spans much of Wallace's five decades making art in a variety of mediums. Several works exhibited before in Memphis and beyond have been reconfigured for the present installation, imparting a sense of newness to once familiar works. The tactility of his materials—whether clay, plastic, or carpet—and its response to touch are central to the artist's work and process.
Free and open to the public.