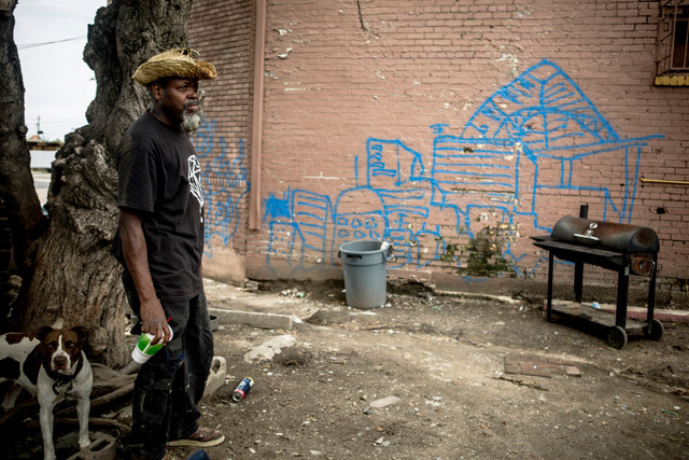 Exhibitions
ANDREA MORALES & KHARA WOODS: MEMORANDUM
Andrea Morales, Khara Woods
The shared desire to honor the sacred act of storytelling moves us in our respective mediums. Our work's dimensionality ranges between 2D and 3D in form, but is expansive in its intent. This show serves as a document of dialogue between two artists studying the way memory shapes our desire to create.
---
Khara Woods is a graphic designer and artist from Memphis, Tennessee. The basis for all of Khara's work starts with a network of horizontal and vertical lines in an underlying grid in the search for structure and order in the creative process. Since 2015, she has created and collaborated on a number of murals and public art projects in the city, including murals and a light installation at Cornelia Crenshaw Library in South City and a data visualization mural, "Basin Portraits" in Uptown.
Andrea Morales is a documentary photographer and journalist born in Lima, Peru and raised in Miami, Florida now based in the U.S. South. Andrea hopes to use images of everyday life as a way of creating an emotional portal to our shared and oppositional rhythms. She is a producer at the Southern Documentary Project and the visuals director at MLK50: Justice Through Journalism.