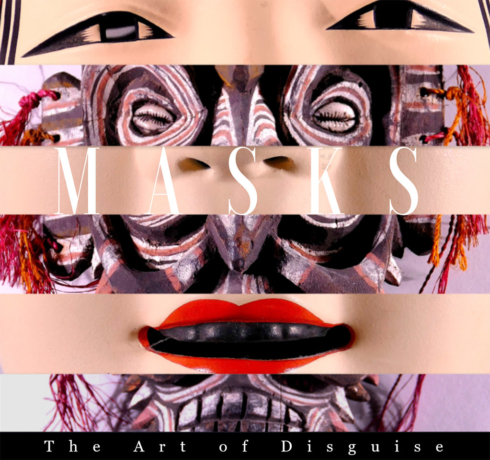 Exhibitions
MASKS: THE ART OF DISGUISE
Marc Agravante, Austin Cantrell, Ryan Clausen, Hannah Ewing, Kaiya Green, Emily Hale, Moby Hockman, Sarah James, Caroline Jones, Ana Marie Mann, Abigail Martin, Shelby Moody, May Noewen, Viraj Patel, Jacob Peirce
The Art Museum of the University of Memphis (AMUM) presents Masks: The Art of Disguise. This exhibition is curated by the Honors Forum students in consultation with their professor Dr. Leslie Luebbers and the AMUM staff. This exhibition features masks from Japan, Papua New Guinea, Africa, Mexico. During the Fall 2019 semester, students were tasked with selecting the masks, researching its origins, designing their case layouts, writing the exhibit labels, and organizing their objects and labels into the display case.
The Art Museum of the University of Memphis is a resource and laboratory for students, faculty and the greater Memphis community. We present interdisciplinary programming throughout the year, permanent installations of Egyptian and sub-Saharan African artifacts, and a wide range of temporary exhibitions.
We are free to the public and open Monday-Saturdays from 9:00 a.m. until 5:00 p.m. Please contact us at (901)-678-2224 or visit our website at memphis.edu/amum for more information.