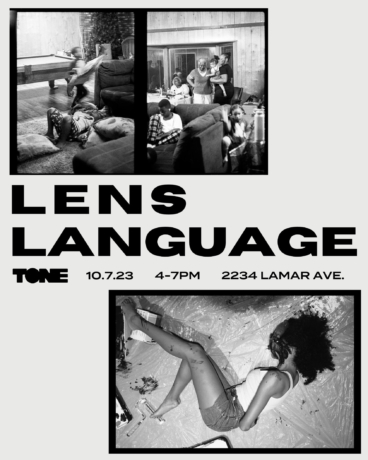 Exhibitions
​MADAME FRAANKIE + KAI ROSS: LENS LANGUAGE
Tone Memphis / 2234 Lamar Ave. October 7 - December 12th (Reception: October 7 4:00pm - 7:00pm)
Madame Fraankie, Kai Ross
What does love look like from behind the lens?
Well, femme-presenting queer photographers: Madame Fraankie and Kai Ross answered that question for us all.
TONE invites you to the opening of Lens Language, a photography exhibition where the artists have explored the depths of love from their perspectives.
We all have a love language that we need to be loved in; yours may be physical touch and others may need words of affirmation, but when it comes to what love looks like in photography the possibilities become endless.
Love looks like everything. Love can be found in the most mundane scenarios and in the midst of grand gestures. Love can be found on the inside and shown on the outside. Love exists everywhere, you just have to look for it.
These photographers have managed to capture all five of the languages love can be shown in: romantically, platonically, selfishly, familiarly, and communally.
Photography as an art form doesn't have the capacity to be touched, but it holds the power of being felt.
Throughout this exhibition we hope you feel the love that exists in the pieces that hang on the walls and ask yourself...
What would love look like from behind your lens?