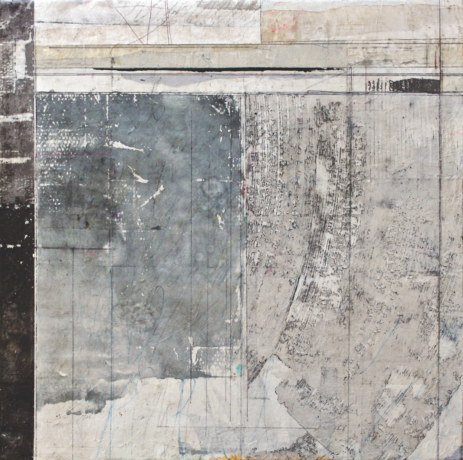 Exhibitions
LISA WEISS: EPHEMERA
Lisa Weiss
L Ross Gallery is pleased to announce a solo exhibition for regional abstract artist Lisa Weiss. Lisa Weiss' continues her subtle, minimal painting inspired by the qualities of wabi sabi. Using water based media, washi paper and marble dust on panel, the artist creates expansive light fields revealing marks and symbols that recall both the passing of time and impermanence. These mysteriously beautiful abstract paintings are meant as contemplation of openings in awareness.
"Ephemera explores the relationship between structure, impermanence and the idea of shared space. Architecture, gesture, piecing together fragments & paring down to essentials inform the work. I am concerned for the state of the earth, the feminine wave & the slow revolution of expanding consciousness. Peace to everyone..." – Lisa Weiss
With a BFA from Louisiana State University, Lisa Weiss has participated in several prestigious residencies including The Nantucket Art Institute, the Helen Wurlitzer Foundation in Taos and Millay Colony in New York.
---
image: Lisa Weiss, Ebbtide, acrylic, mixed media on panel, 40" x 26"