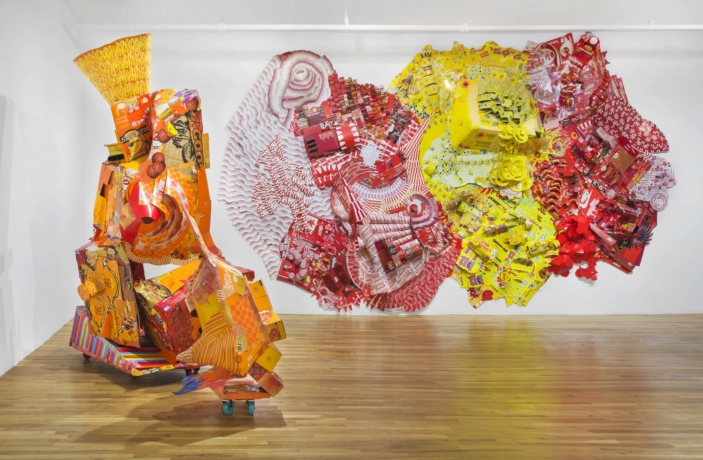 Exhibitions
LISA HOKE: ROTUNDA PROJECTS
Lisa Hoke
Using recycled materials, including plastic cups, cardboard boxes, paper flyers, drink cartons and molded Styrofoam, contemporary artist Lisa Hoke constructs dazzlingly colorful and richly textural abstract installations. In the rotunda, her work will activate the simple white walls, supports and dome with familiar materials combined in pleasantly unexpected and provoking ways.
Hoke's work invites the viewer to not just to drink in the brilliant hues and undulating forms, but to question the underlying appeal of the original objects, and their life as part of an art object.
---
image: Lisa Hoke, American, b. 1952, Coming Attractions, 2015, cardboard packaging, glue and hardware, 116 x 196 x 12 inches, Photo: Daniel Terna, Courtesy: Pavel Zoubok Gallery, NYC.