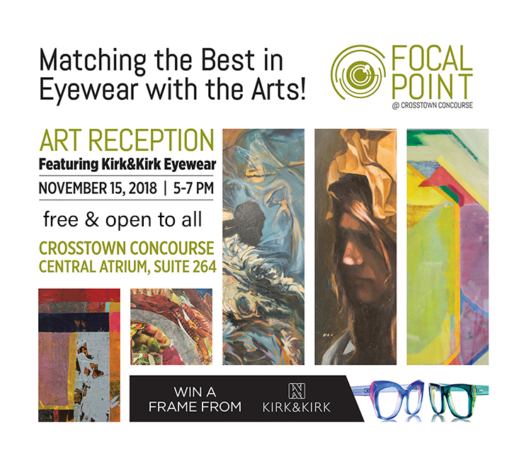 Exhibitions
KNOWLES | BOCKELMAN | BUNDREN | LOVEL | CARVALHO
Richard Knowles, James Bockelman, Brian Bundren, Amelia Lovel, Sarah Carvalho
FEATURING:
JAMES BOCKELMAN

Born in Hebron, Nebraska, James Bockelman grew up in Des Moines, Iowa. And though he doesn't remember the word design being used in the home, one of his earliest memories of visual organization occurred when his mother asked him to help her move the furniture in the living room. As he recalls, "She explained to me why we moved the couch just off center, in order to create a room within a room". Encouraged to take art courses throughout high school, one of his political cartoons was published in the Des Moines Register for a contest related to the presidential race of 1980. In 1989, he graduated from Concordia University with a major in art education and moved to Ontario, California where he taught eighth grade for three and a half years before returning to Concordia as an instructor of art. In 1997, he earned the Master of Fine Arts degree in painting and drawing from the University of Nebraska - Lincoln.

Since that time, his work has been represented by Lo River Arts in Beacon, New York, the Karolyn Sherwood Gallery in Des Moines, and is currently represented by Modern Arts Midtown in Omaha. In addition to exhibiting in numerous group shows throughout the region, Bockelman's art was featured in solo exhibitions at the Sheldon Memorial Museum of Art in Lincoln, the Museum of Nebraska Art in Kearney, the Norfolk Arts Center in Norfolk, Nebraska, and the Kunstoffice in Berlin, Germany. A recipient of a Nebraska Arts Fellowship Award in 2007, his paintings were recently included in the exhibition Art Seen: A Juried Exhibition of Artists from Omaha to Lincoln at the Joslyn Museum of Art in Omaha and juried by Joslyn curator Karin Campbell and Bill Arning, Director of the Contemporary Arts Museum Houston. This fall, Bockelman is preparing work for exhibitions in Denver and St Louis.
At any given time, I carry around with me an assortment of odd, haptic experiences and visual impressions - how can I forget my near sighted father, sitting in the dark living room without his glasses on, staring at the Christmas tree lights because they were fuzzy, orbs of color; and then him inviting me, his thirteen year old son to take my glasses off so that I also might participate in his seeing. These referents register with me. And I often find that a painting may begin there with a slight connotation, with little idea of how the final work will evolve. Though few of the paintings follow any overt theme or formula, they ultimately travel through the process of painting until they accumulate their own identity; these paintings move beyond their initial reference and become a work that I recognize as my own.

I trust the process of painting and often work on twenty-five paintings at one time. I do this because I want to bring all of them up together toward resolution. In doing so, I am able measure how the images dialogue with one another, exchange energy, or serve as an additional, critical space for one another. To decide how to begin a painting is just as important as to decide when the thing is completed. Though I hate using a square format, all of the paintings measure 22" x 22". The square was selected because of its historic relevance to the development of abstraction and as an appropriate location to study the activity of light and color. Rather than the traditional landscape or portrait, the square, with its even, dynamic energy alludes to a non-site, a location that is in-between. And though my mind and eye are often the most engaged while painting, the painting's size and scale relate well to the space between my shoulders and hips.
BRIAN BUNDREN

The current work (2017) represents "stream of consciousness". Since 2010, I have been combining multiple, connected images into my paintings to create singular compositions. With the more recent paintings, I have come to realize the importance of letting the image making process be more organic and "free", allowing the paintings to exist for themselves as opposed to rigid, singularly defined personal reflections.
Brian Bundren earned his M.F.A. from the University of Memphis in 2012 and has held a full-time faculty position at Freed-Hardeman University (FHU) since 2008. Bundren teaches Painting I - IV, Drawing I - II, Renaissance Art History and supervises the Senior Practicum capstone project for studio art majors. He also supervises the installation of exhibitions at FHU's Troy Plunk Art Gallery and assists with coordinating exhibitions.

In 2014, Bundren published his first instructional book through iBooks and Apple©. "Drawing 101: An Introduction to Basic Fundamentals" is a digital textbook complete with photos and videos that demonstrate basic drawing concepts through a variety of exercises. The tutorials provided will help beginners to know where to start and aid serious art students in building their portfolios.

In 2015, Bundren developed and became the Program Coordinator for FHU's new Bachelor of Fine Arts program. This degree has put the fine arts program at FHU on par with national undergraduate standards and sets the university apart from other private, Church of Christ - based campuses by being one of only two universities east of the Mississippi River to offer this option for fine art studio majors. With a B.F.A., graduates are poised to begin careers in the fine arts with needed experience or pursue graduate level programs.

SARAH CARVALHO

A Brazilian-born architect/artist and new Memphis resident.
"My passion for colors and drawing manifested very early in my childhood, and it was probably influenced by my grandmother. Her oil paintings often represented the beauty of the Atlantic Forest, that we could see far away from her window view in Rio de Janeiro. As an architect, I have been in touch with my inner creative. But nothing has brought me more creative freedom than painting. My work is composed mostly of abstractions painted on canvas that I create relying on intuition and sense of color balance. It is never my intention to represent anything concrete, but to inspire people to read them with freedom"
RICHARD KNOWLES

Richard Knowles was a Mid-South painter with an extensive record of exhibitions, commissions, and teaching. He was a retired Professor of Art (Distinguished Emeritus) from the University of Memphis (1999). He has produced paintings, drawings, and photography for exhibition at many local, regional, and national sites. His work is represented in collections and installations in Boston, St. Louis, Kansas City (KS), Little Rock, Nashville, Memphis and several city art museums, universities and private collections. He is represented in Memphis by The Richard Knowles Legacy Project, founded in 2016 by Jason N. Miller.
Recent activity includes a solo exhibition at Circuitous Succession Gallery in Downtown Memphis (2016), a group exhibition at Masonic Contemporary (2017), group exhibitions at the Memphis College of Art (2007), University of Memphis (2007), Northwest Mississippi Community College (2008), and the Sage Farm Art Contemporary Gallery, Taos, New Mexico. Recent mural commissions include Harrah's Inn and Casino in East Chicago and the Westin Hotel in Memphis. Collections include the State Museum, Nashville, Arkansas Art Center, Little Rock, The University of Memphis, Arkansas State University, and the Memphis Brooks Museum of Art.
"My aim as a painter is to record the dynamic forces of nature from mostly wilderness areas. Through experiments with abstract form and color I establish visual equivalents for the energies of deserts, mountains, canyons, forests, and the sea that my wife Carol and I have been visiting for many years. I also have an interest in the complexity of nature's forms, with emphasis on the apparent chaos one sees in wilderness areas, for example, rather than the reductive wastelands and geometries in nature created by human development."
AMELIA LOVEL

Art is her passion. Amelia is her name. When asked what inspires her art, Amelia stated that blue like the ocean and the sky as well as happiness, natural landscapes, light, and the work of other artists are always inspirational. Using mediums such as acrylic and watercolor paints on canvas in addition to numerous color-blasted collages using tissue and patterned paper, Amelia plays with themes such as beauty, perfection, modern impressionism, and the human spirit.

A Summer spent in Sweden, the Czech Republic, and Germany in her early teens kick-started her love of vibrant cityscapes, while her father's National Geographic collection was pilfered for several collages or various projects from time to time. Amelia finds it hard to pin down only a few things which inspire her to create her art, but says that the message in her art is clear to anyone who sees it, where words often fall short.

An accident shortly after Amelia's sixteenth birthday threatened to end her lifelong passion for art and exploration. When a drunk driver crashed into her, Amelia hung on through an eight month coma and years of rehabilitation. After her traumatic brain injury, one of the things that drives her each day (other than chocolate chip cookies) is her delight in beholding a captivating sunset or trying to capture the elegance of the sea or the night sky.